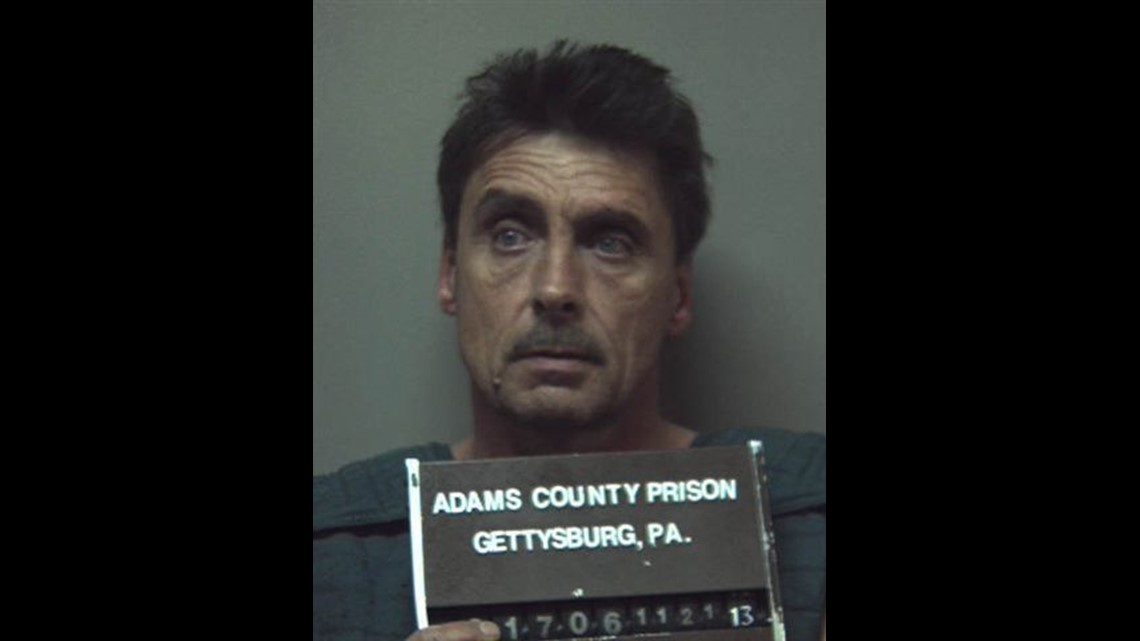 Police say a truck driver who struck and killed a Fairfield woman last night and then ran from the scene was driving under the influence. It happened around 7pm at 6565 Fairfield Road in Carroll Valley Borough. Melissa Ann Huff, 38, and her boyfriend, Nathaniel Wilt, stopped to recover a road killed deer from a previous accident. While they were loading the deer into their Jeep Cherokee, a box truck ran into the rear of the Jeep, killing Huff.
Responding officers found the truck, a white 2006 Ford E350 box truck registered to Acumen Contracting Inc. of Baltimore MD,  a short distance from the scene. No one was inside the truck.
Acting on a tip, police tracked down the operator, Jeffrey Allan Moser, 50, to a residence at 25 Fawn Trail.  Carroll Valley Police called for assistance and flooded the area with officers from the Pennsylvania State Police, Adams County Sheriff's Office, Gettysburg and Cumberland Township and began a ground search.  A State Trooper located Moser hiding in bush a short distance from the residence.  Carroll Valley PD took Moser into custody for Driving Under the Influence and Driving Under DUI Suspension while Under the Influence and he was taken to Gettysburg Hospital for a blood test.  The Adams County Probation Department issued a detainer for Moser and he was lodged at Adams County Adult Correctional Complex.  The investigation continues and more charges are forth coming.
Fairfield Road was closed until about 1am while Carroll Valley Police requested the assistance of PA State Police CARS unit and the Forensic Services Unit to conduct a reconstruction of the crash.
"We truly appreciated the assistance of the many agencies that turned out to help us locate and run to ground the person believed responsible for this senseless tragedy," said Chief Hileman, "and our hearts go out to Melissa Huff's family and friends."  Fairfield Fire and EMS assisted at the scene as well. Police ask anyone with information to contact them at (717) 334-8101.