A young mother is dead and two others, including her 2-year-old daughter, are in critical condition after a train crashed into their car.
Newberry Township Police say it happened shortly before 5:00 p.m. Saturday off of Cly Road in York Haven.
A Norfolk Southern Train carrying 45 empty cars was traveling North when it slammed into the passenger side of the couple's vehicle.
"The car was pushed approximately 45 yards down the tracks and then basically pushed off the tracks into a wooded area," said Sgt. Richard Rocco, with the Newberry Township Police.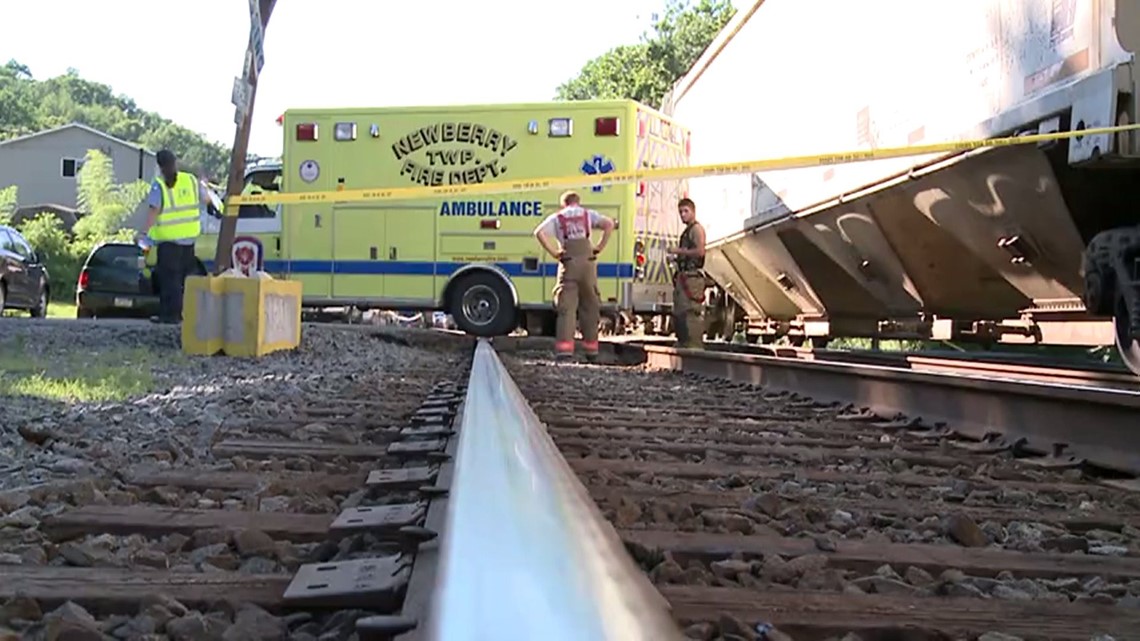 The driver, Akim Jones-Williams was flown to York Hospital.
The couple's two-year-old daughter was flown to Hershey Medical Center. At last check, both were in critical condition.
FOX43 spoke to Dave Pidgeon, the public relations manager for Norfolk Southern over the phone on Sunday.
He told us this particular crossing is private, which is why there were no gates or warning lights near the tracks.
"The warning devices and the signage that goes into those crossings are agreements that are worked out between the private owner and the railroad company," Pidgeon said.
However, at this crossing there was a crossbuck sign, which is more commonly recognized as the white railroad crossing sign.
"It is a sign that should be treated with a lot of respect and it essentially means to yield to oncoming trains," Pidgeon added.
Officials say the two crew members on board blew their horn several times leading up to the crash.
"If you have a train that's fully loaded, moving at 40, 50, 60 miles per hour; it can take a mile or more to bring that train to a complete stop," Pidgeon said.
The track speed in the area of the crash is 40 miles per hour. Officials with the Norfolk Southern and Newberry Township Police will be reviewing the train's computer system for records of its speed and other details as part of their ongoing investigation.
We're told the two crew members on board at the time were not injured.