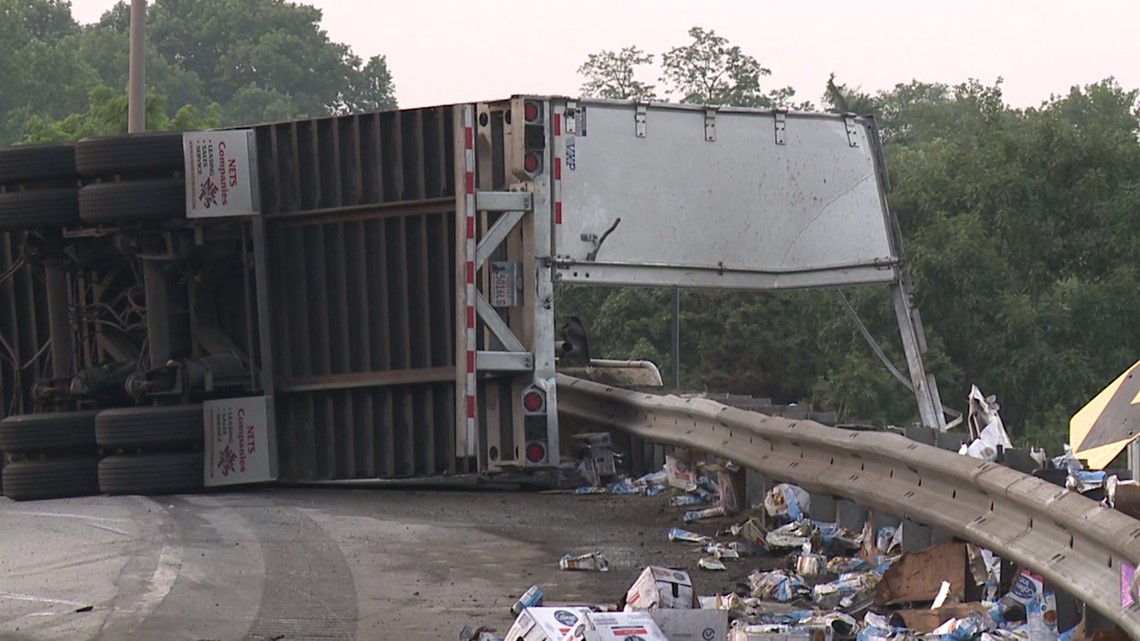 SWATARA TOWNSHIP, Pa.--A tractor-trailer hauling chicken broth overturned on Interstate 83 in Dauphin County early Thursday morning.
The tractor-trailer overturned in the southbound lanes of I-83 in Swatara Township between Exit 47 (Route 322 East-Derry Street) and Exit 46A (I-283 south to I-76 Turnpike) around 3:30 a.m.
All southbound lanes near the accident scene remain closed as crews work to clean up the mess.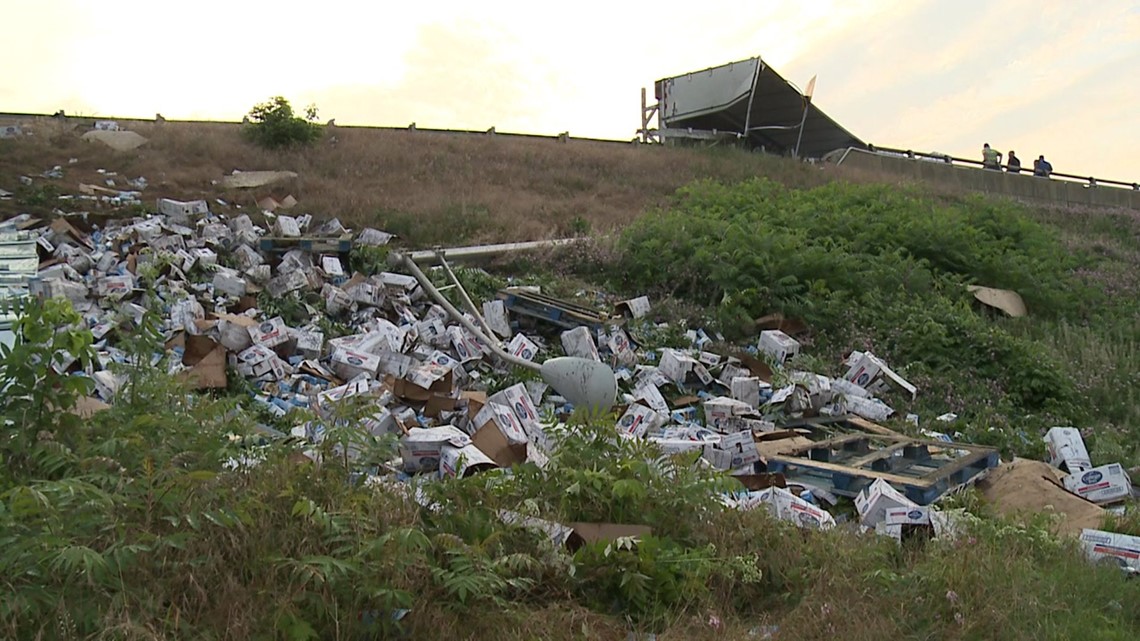 No serious injuries were reported.
The crash remains under investigation.