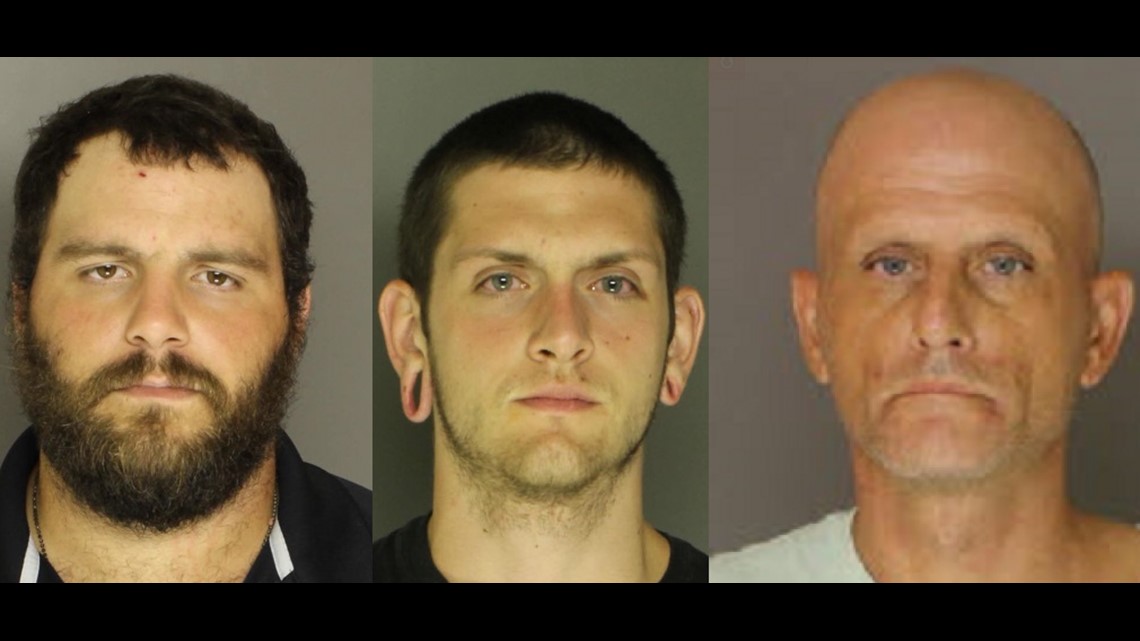 CUMBERLAND COUNTY — Three people have been charged in connection with the death of an inmate at Cumberland County Prison.
William Keller, 28, died from fentanyl overdose on January 9, Cumberland County Coroner Charley Hall said. Keller, of Harrisburg, was found unresponsive in a male work release housing unit that night and he was pronounced dead a short time later.
An investigation into Keller's death led to the arrests of Bradley Boore, 30, Hunter Cantelupe, 21, and Richard Heller, 46, Middlesex Township Police say.
Boore allegedly brought the drug into the prison from his work release job and provided it to Keller, according to police. He is charged with drug delivery resulting in death, involuntary manslaughter, recklessly endangering another person, possession with intent to deliver a controlled substance, possession of contraband by inmate inside correction facility, possession of controlled substance and possession of drug paraphernalia.
Both Cantelupe and Heller are charged with involuntary manslaughter and recklessly endangering another person.