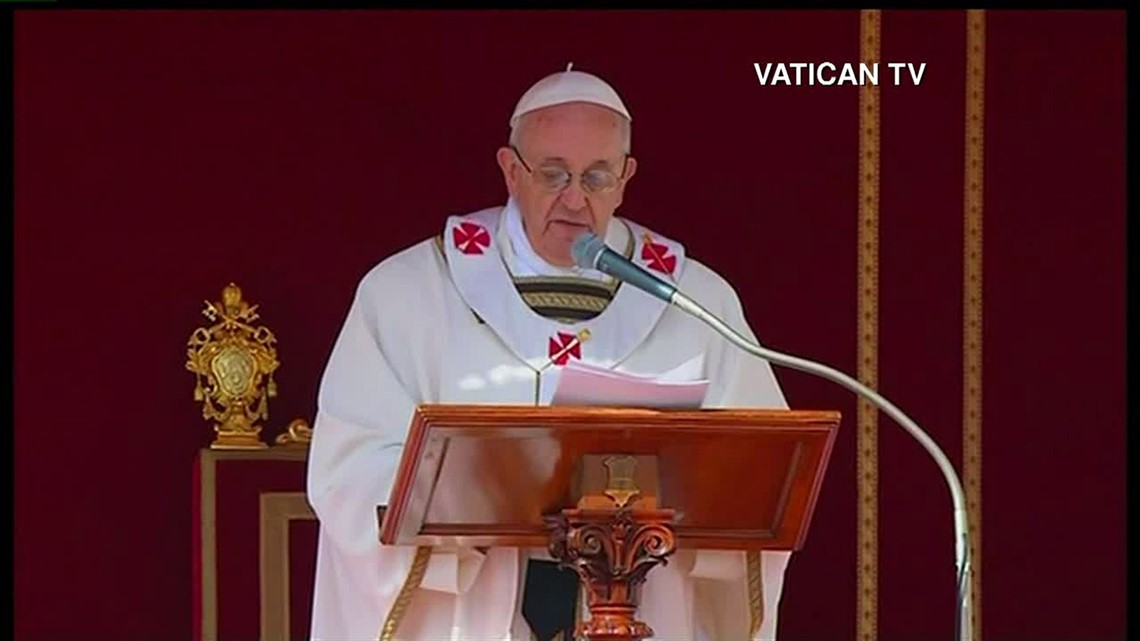 Rome (CNN) — Standing before a large crowd in St. Peter's Square,  Pope Francis took part in his official installation mass.
The new pontiff saluted the crowd as he was driven through the square before the ceremony, taking time to hold and kiss babies that were held up to him by the faithful. He also stepped out of his vehicle to kiss a man with a physical disability.
Pope Francis then proceeded into St. Peter's Basilica, where he was presented with the papal pallium, a lamb's wool shawl, and the fisherman's ring, which symbolizes the papacy. He then received the wool stole symbolizing his role as shepherd of his 1.2-billion strong flock.
The pope delivered his homily in Italian, rooted in a message of looking after the weakest in society and the environment.