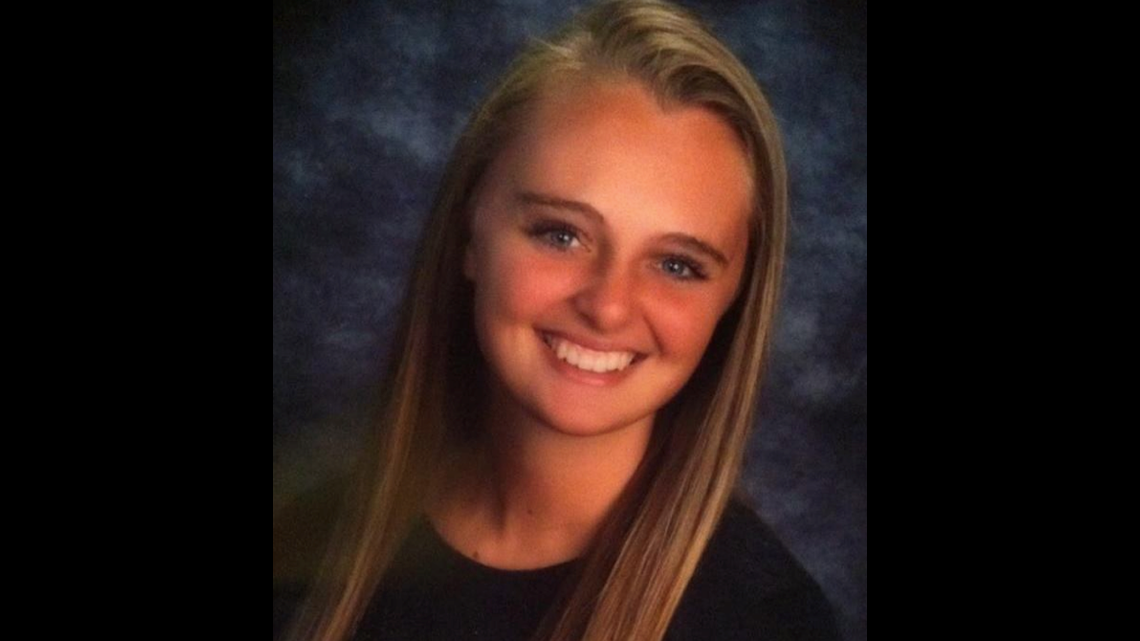 PLAINVILLE, MA –  Massachusetts high school student Michelle Carter has been charged with involuntary manslaughter. Police say the 18-year-old urged a friend to commit suicide, even when he had doubts.
Conrad Roy III, 18, died of carbon monoxide poisoning after sitting in an idling truck in July of 2014. Conrad and Carter exchanged text messages, according to police, right up until the time he died.
According to the police report obtained by The Sun Chronicle: "Not only did Conrad tell Carter in several of his texts prior to his death that he was scared and didn't want to leave his family, she continued to encourage him to take his own life, and when he actually started to carry out the act, he got scared again and exited his truck, but instead of telling him to stay out of the truck … Carter told him to 'get back in.'"
The case has not been previously publicized because it involved juvenile court, but Carter was indicted as a "youthful offender" on February 5th.
A statement released by the Bristol County District Attorney states, "Based on the totality of the investigation, it is alleged that Ms. Carter had first-hand knowledge of Roy's suicidal thoughts."
"Instead of attempting to assist (Conrad) or notify his family or school officials, Ms. Carter is alleged to have strongly influenced his decision to take his own life, encouraged him to commit suicide and guided him in his engagement of activities which led to his death," the DA's office said in the statement.
Carter is currently out on $2,500 bail, but she has limited access to the internet and must stay off social media.
Before this order from the court, Carter publicly mourned for Conrad on Twitter and Facebook.  She also organized a softball tournament in his memory, which raised more than $2,300.
Carter's attorney disputes her charges, saying,  "They're trying to claim there is manslaughter, when they freely admit the boy took his own life. You can't have it both ways."
Carter is scheduled to appear in New Bedford Juvenile Court on April 17.  Although Carter was 17 at the time of her friend's death, her trial will be open to the public, unlike typical juvenile cases.