DERRY TOWNSHIP, Dauphin County, Pa.-- Teddy bears covered the ice at GIANT Center on Sunday night, for the Annual Teddy Bear Toss.
Thousands of Hershey Bears fans brought stuffed animals and then tossed them onto the rink after the team scored their first goal. Liam O'Brien hit the goal in the second period and all types of plush animals went flying through the air.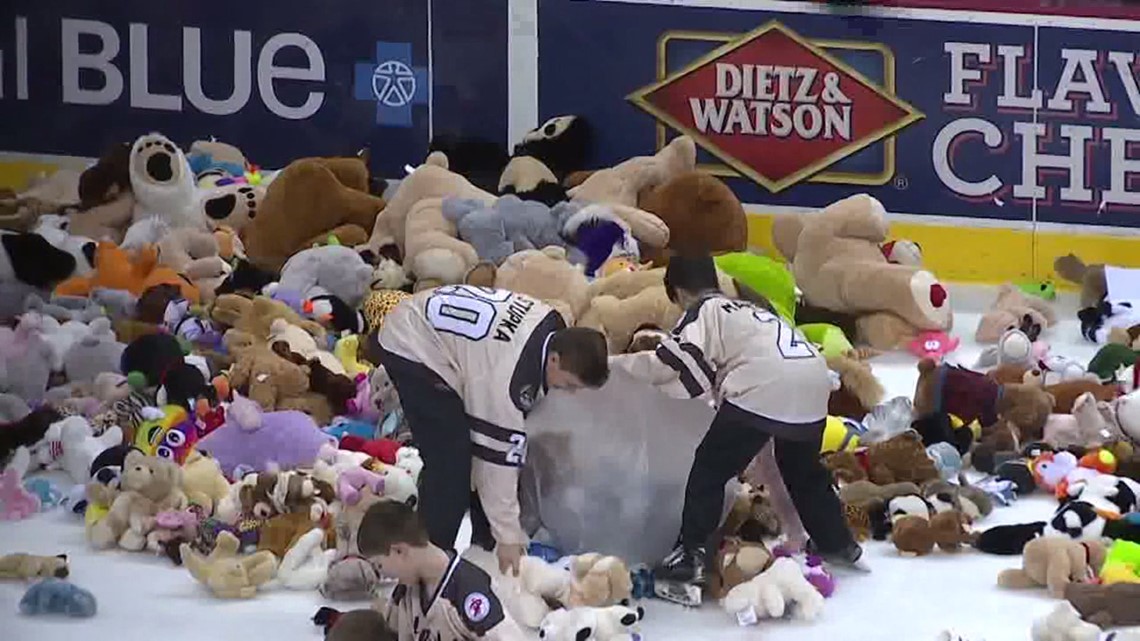 "The Hershey Bears fans are the best in the whole league. So, we've been the oldest team for a while and now we're hoping we can beat our record every year, but our fans bring out more teddy bears than they could ever imagine. Every year, it just gets better and better with how many more they can bring out and throw on the ice," said Hershey Bears Communication Manager Kaylee Dugan.
A competition is held to see who brings the biggest bear. Fans take that seriously too! All the stuffed animals will be donated to local charities.