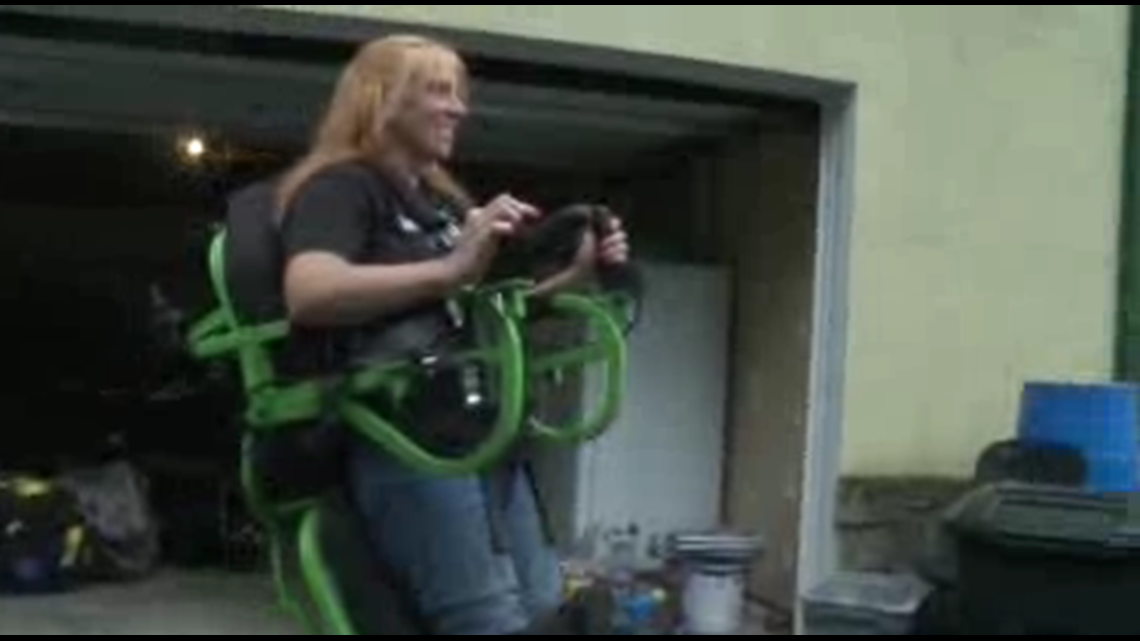 Two national charities teamed up to give a Pennsylvania State Trooper a priceless gift. She was paralyzed in an accident four years ago, but from now on, she'll be able to stand up again.
Trooper Jean Altomari is based in Delaware County. Four years ago, she broke her back in a car crash, while traveling in Mexico. She's paralyzed. But when she tells the story of the long and painful ordeal, she ends it this way: "Phenomenal support from my family and my coworkers and my department," she says, "And I have a great life."
She's a woman who devoted her life to helping others, but now many times needs help herself.
"It's only been four years, but I wake up every day, and the first thing I do is try to move my legs," Altomari says. "And the next thing I do is move my arms and I'm so grateful. And you tell yourself that the little things are enough, but I wouldn't have made it without my mom."
Altomari received a standing wheelchair with tracking wheels from two charities, the Gary Sinise Foundation and the Independence Fund. She can stand up again, reaching counters, shelves, and countless other things that make everyday life easier. She can also hug her mom again and look her in the eye.
"Just to see her standing and upright, it was very emotional, and so happy to see her standing up," says her mom, Kathy Cardinuto.
"It's going to take a while for it to sink in," says Altomari. She remains on the job as a trooper, so the chair will help serve Pennsylvanians, as well.