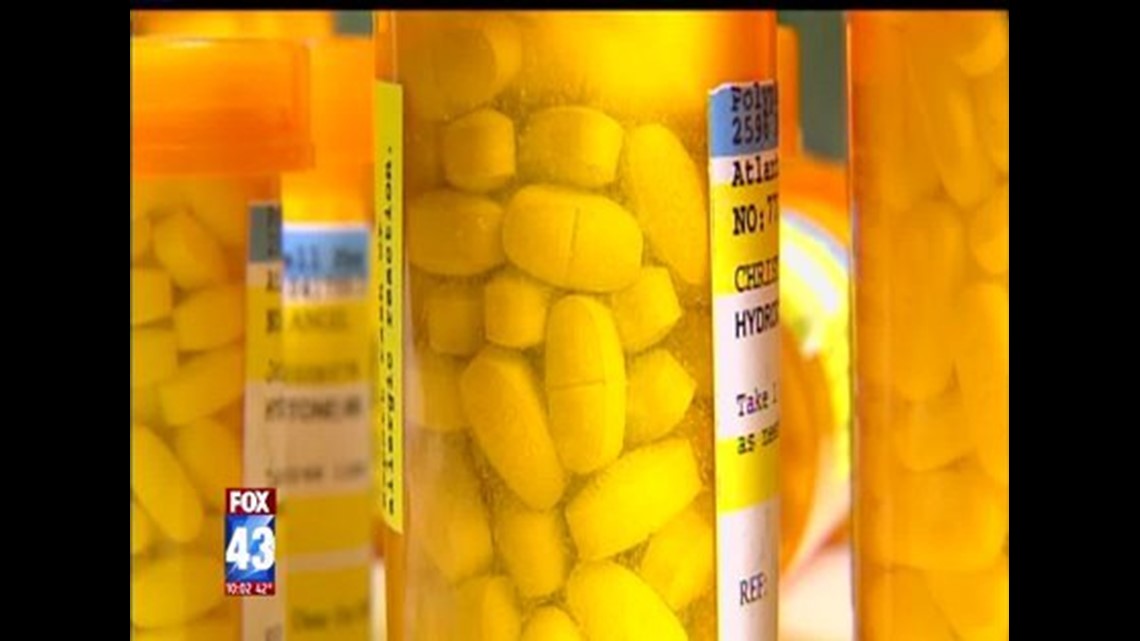 April 26 is National Prescription Drug Take-Back Day
Harrisburg – The Pennsylvania State Police will accept unwanted, expired and unused prescription drugs Saturday, April 26, as part of National Prescription Drug Take-Back Day. The service is free and anonymous, no questions asked.
Take-Back Day is a national initiative, conducted in partnership with the U.S. Drug Enforcement Administration (DEA), aimed at encouraging the public to dispose of expired, unused or unwanted prescription drugs that are prone to abuse and theft.
From 10 a.m. to 2 p.m., unwanted prescription medications may be dropped off at select State Police barracks. No personal information is required for drop-off. To find a drop-off location, visit http://www.psp.state.pa.us and click on the "Public Services'' link on the left navigation menu.
Participation in this program reduces the introduction of potentially harmful substances into the environment. Flushing medications contribute to water pollution and pose serious health risks to water supplies and fish habitat. Disposing of medications in trashcans causes groundwater contamination leaching out of landfills, harms the wildlife that ingest these drugs and enables others who dumpster dive to obtain the medications.
Prescription drugs left unattended or forgotten in family medicine cabinets are one of the most accessible gateways to opiate and heroin abuse.
During the seventh National Prescription Drug Take-Back Day on October 26, 2013, Pennsylvanian's turned in 38,196 pounds of expired and unwanted medications for safe and proper disposal at the 418 take-back sites within Pennsylvania.
According to the Centers for Disease Control and Prevention, in one month alone, nearly seven million Americans over the age of 12 reported abusing prescription medications. Approximately 60 percent of people who abuse prescription painkillers indicate that they obtained the prescription drugs from friends or relatives for free, often taking the drugs without permission.
Below are the 7 State Police barracks in Troop H with the addresses of the collection sites of where they will be conducting their prescription drug take-backs on Saturday, April 26th from 10:00 a.m. to 2:00 p.m. NOTE- some collection sites are at the barracks themselves, while others are at off-site locations.
Collection Site: Wal-Mart Supercenter, 1730 Lincoln Way East, Chambersburg, PA 17201
Collection Site: Giant Grocery store, 397 Baltimore Rd., Shippensburg, PA 17257
Collection Site: Wal-Mart Supercenter, 495 Eisenhower Drive, Hanover, PA 17331
Collection Site: PSP Lykens Barracks, 301 State Drive, Elizabethville, PA 17023
Collection Site: PSP Newport Barracks, 52 Red Hill Ct, Newport, PA 17074
Collection Site: PSP Harrisburg Barracks, 8000 Bretz Drive, Harrisburg, PA 17112
Collection Site: PSP Gettysburg Barracks, 3303 Old Harrisburg Road Gettysburg, PA. 17325