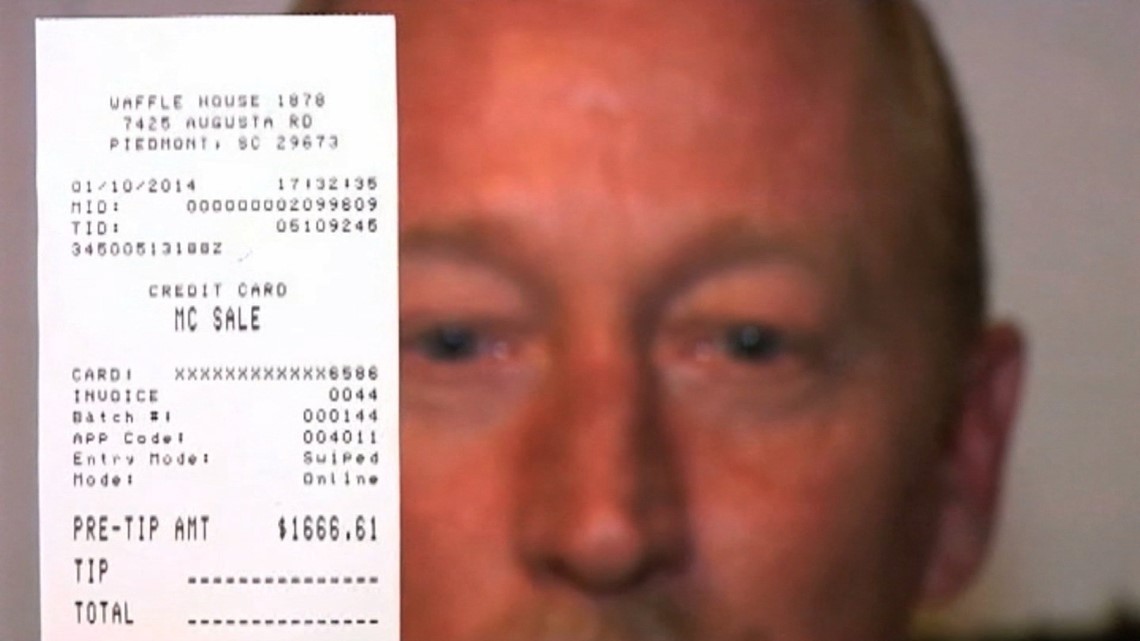 He and his wife went there for breakfast. The bill was only $16.51, but when the cashier rang it up, Andrews said the bill was a lot more.
"I sign it, and I look at it again, and it says $1666.61," he said.
He said he went back and forth with the cashier, who he said argued with him about the charge. After calling and emailing several people, Andrews finally got in touch with Waffle House's Corporate Office, and they were able to reverse the pending charge on his bank statement.
Waffle House issued a statement to FOX Carolina Tuesday, saying, "Our accounting department spoke with Mr. Andrews this morning to apologize and correct the matter. During the conversation, Mr. Andrews confirmed that the money was in his account this morning. Both the store manager as well as the area manager have left voicemails for Mr. Andrews to offer their assistance in the matter. No other incidents of this nature have been brought to my attention."
Andrews said it was not until he contacted corporate that he was able to reach the restaurant's manager, and that was the most frustrating thing for him, he said.
"Make sure you look at these receipts carefully," said Andrews.
Andrews said one of the other waitresses said the 6 on the machine was sticking, and had he known, he would have paid with cash instead.