…A WINTER WEATHER ADVISORY is in effect for Mifflin, Juniata, Perry, Cumberland, Franklin, and Adams counties until 9PM and York, Lancaster, Lebanaon, and Dauphin counties until 4PM today for a wintry mix including snow and freezing rain that could cause some travel problems…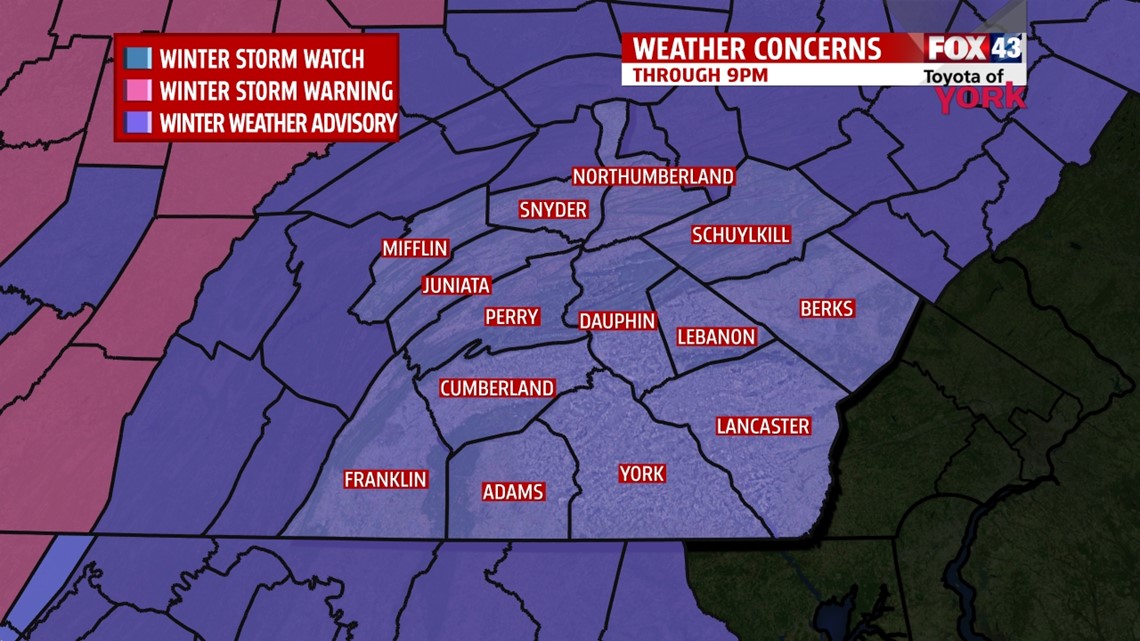 11AM UPDATE:  Snow has filled in across the area as of 10AM.  Warmer air aloft is moving in with the deep moisture from the south.  This is changing things over to rain along the PA/MD border right now.  However, many spots are still below freezing at the surface.  So, the rain lands on objects that are below freezing and freeze on contact.  This is called freezing rain and it may cause some icing on cars trees, and power lines.  The icing is expected to remain minimal through the afternoon.  It will make for some slick spots though, especially untreated surfaces and maybe some bridges.  To the north, where' it's snowing, watch for slick roadways.  We may see 2-3" of snow or so in our northwestern counties.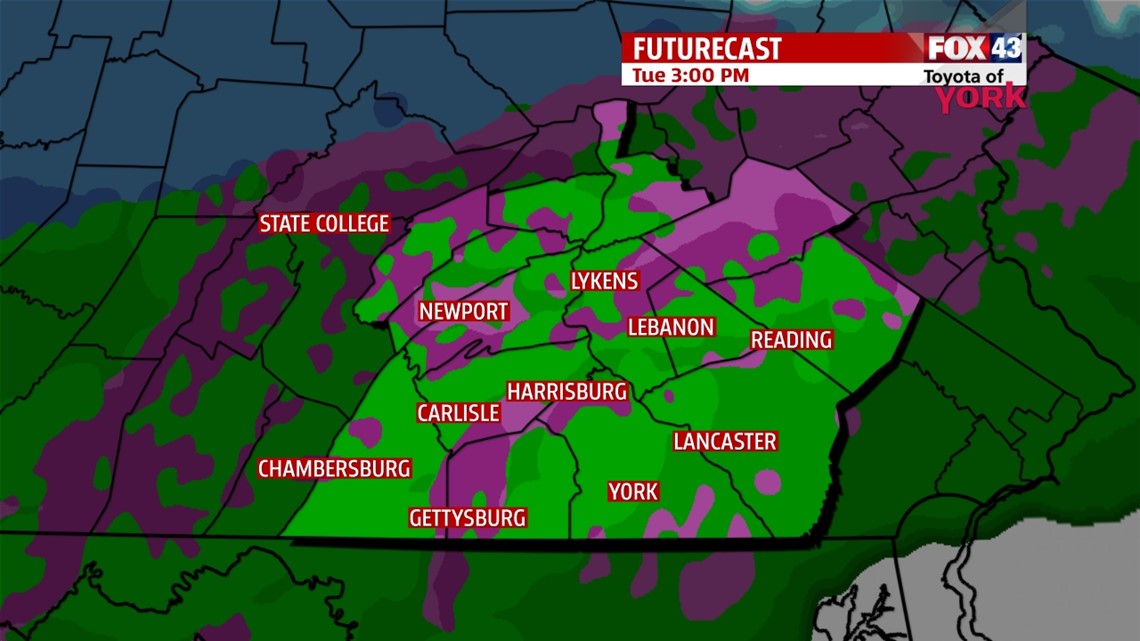 As planned, the warmer air will win out and the pockets of freezing rain will be scoured out through the late afternoon hours, from south to north.  Heavy rain will arrive later this evening, lasting into the overnight hours.  Tempos will rise overnight into the low 40s.  This quickly washes away any snow and ice that may have fallen.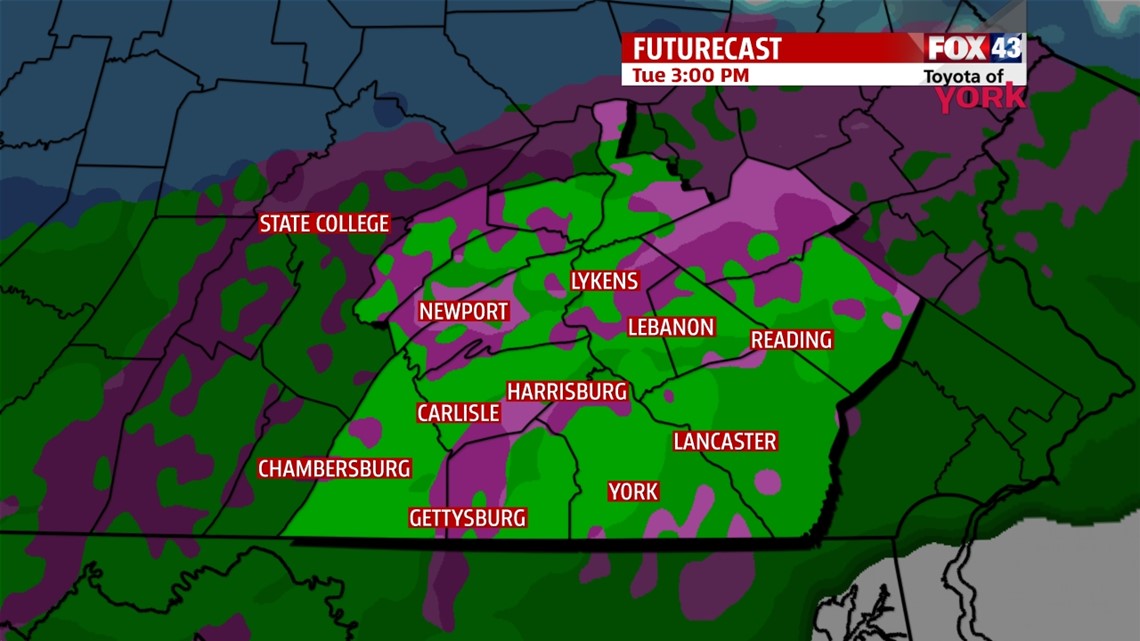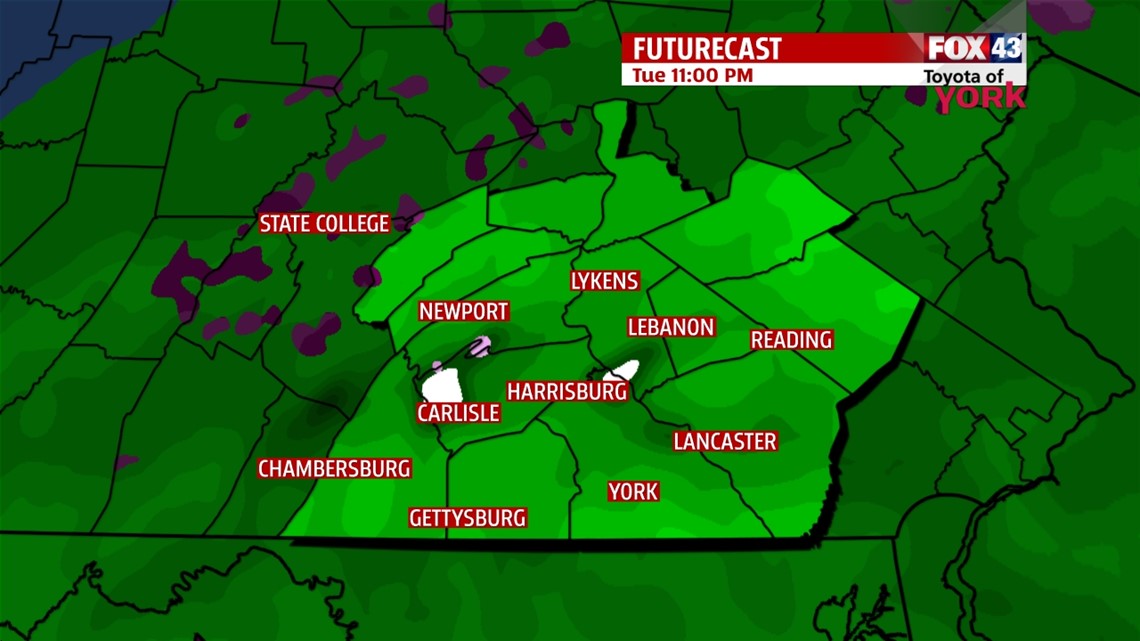 The heavy stuff will taper by daybreak Wednesday.  Then we're left with isolated rain to snow showers as the system pulls away late Wednesday.  Colder air sill spills in on the back side, dropping temps back into the 30s with gusty northwesterly winds.  A few slick spots will develop as we start to dry out.
BOTTOM LINE:  It's our first bout with winter weather of the season.  Be alert, take your time, and be ready for slick weather, especially the farther north and west you live from Harrisburg/York.  Best chances for slick conditions are Today through afternoon and Wednesday after midday.
TRAVEL PLANS:  The roughest spots will be in western PA and western NY State.  Several inches of snow are likely along with some freezing rain causing icing and slick roads.  Also, visibilities will be reduced.  Travel conditions will deteriorate later today and improve again on Thanksgiving if you're heading to the north and west.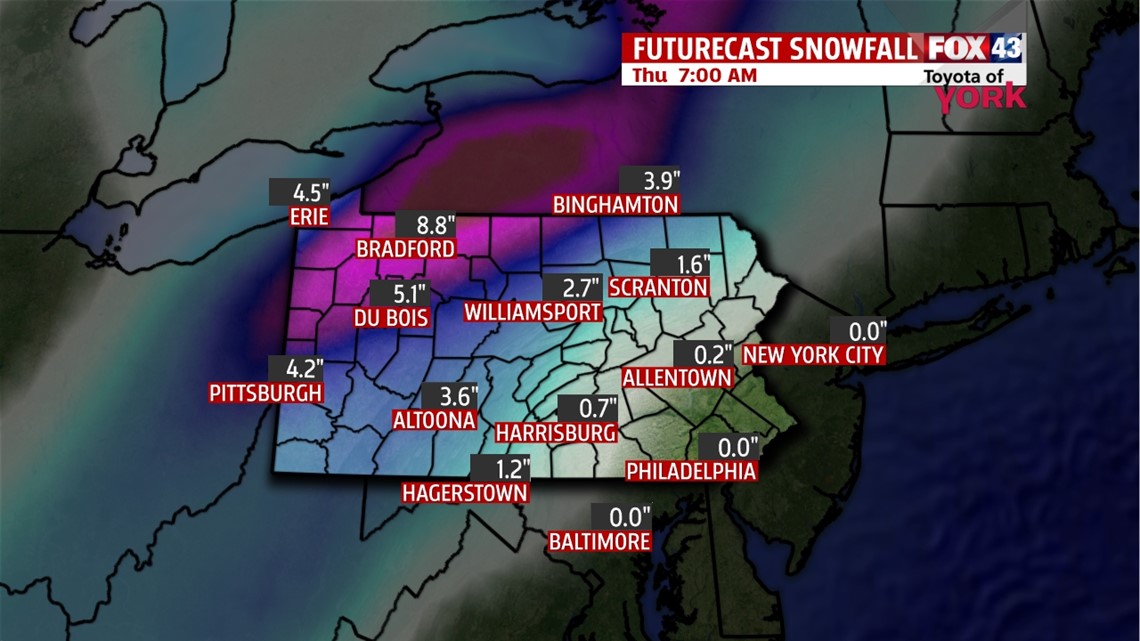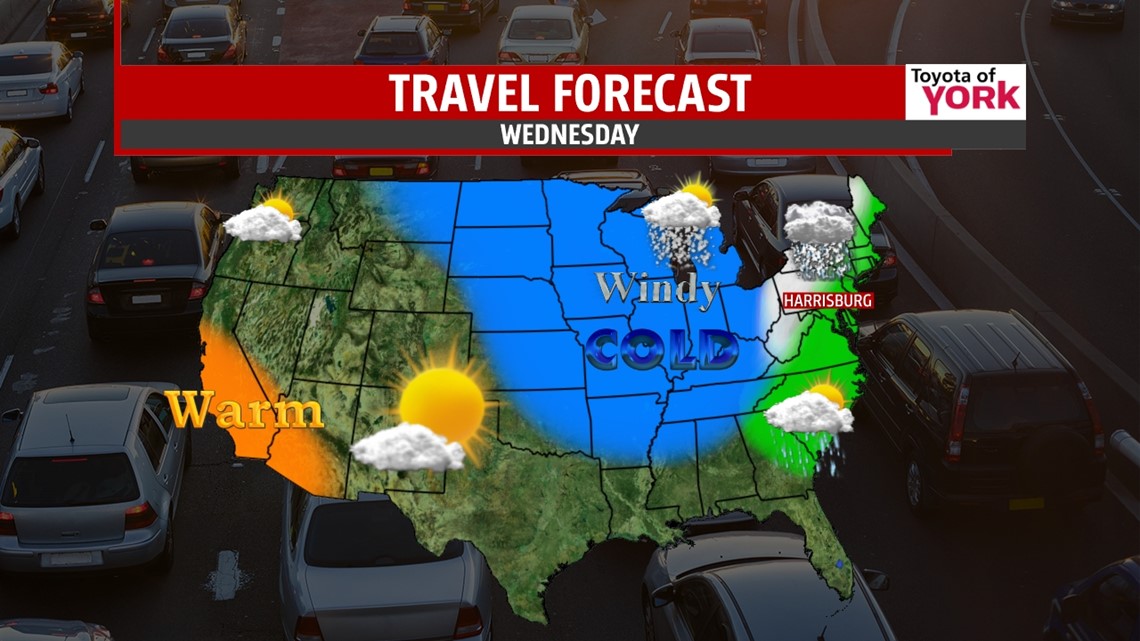 THANKSGIVING: Thanksgiving is looking cold and windy with skies clearing to sunshine.  Highs will be held to the low 30s with wind chills in the teens and 20s.  Brr!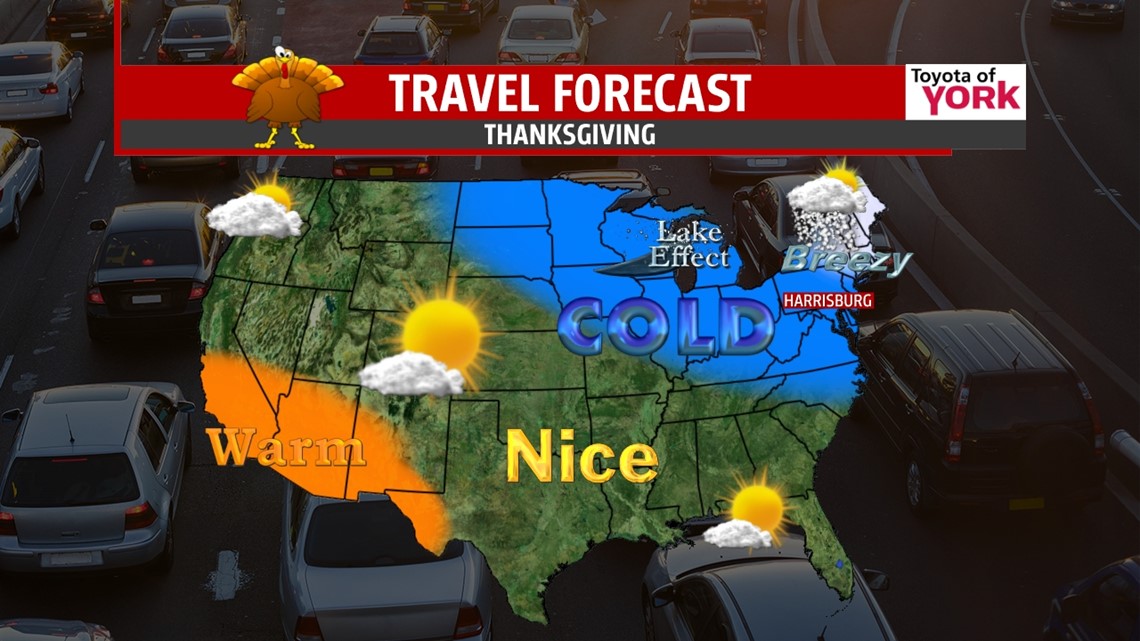 LONG WEEKEND:  The breeze dissipates Friday, but it's frigid for early morning shoppers with temps near 20° to get the day started.  We'll top out in the mid 30s with sunshine on Black Friday.  Saturday and Sunday, we warm to the upper 30s and low 40s.  Clouds increase for Sunday.  Monday looks cloudy with the chance for a few showers as the next system rolls in
Have a safe and good Tuesday.
"Don't let the fear of losing be greater than the excitement of winning." – Robert Kiyosaki