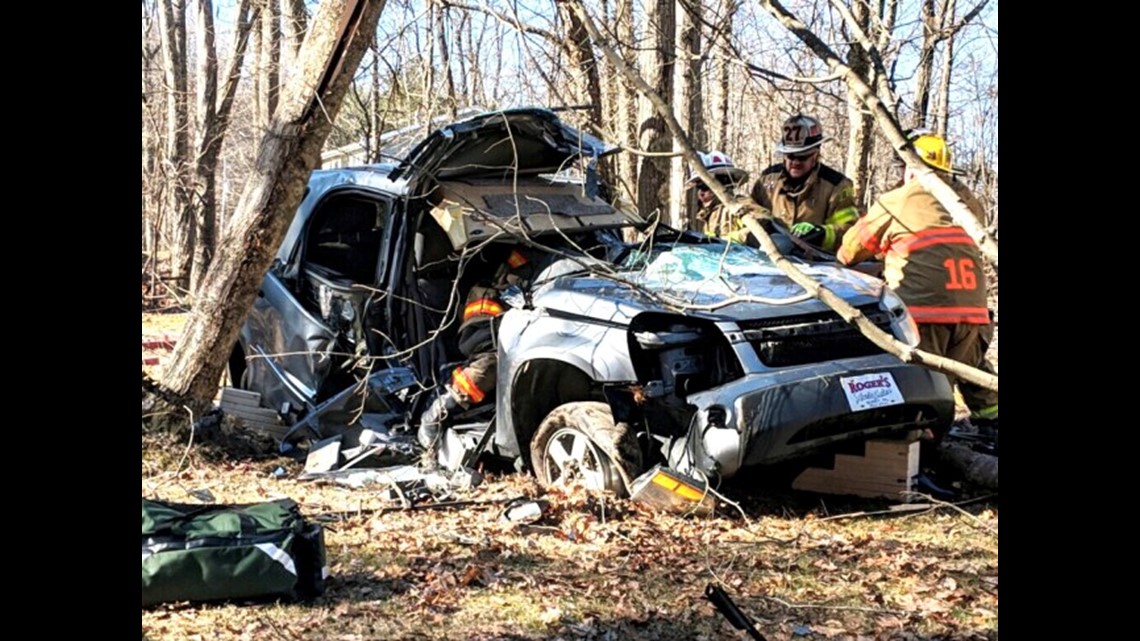 HAMILTONBAN TOWNSHIP, Adams County – State Police say three teenagers are in the hospital after a single-vehicle crash, Saturday.
The crash happened just before 11:00 a.m., along the 2300 block of Newman Road.
Police say a 17-year-old driver lost control of a 2005 Chevrolet Equinox, veered off the road and struck a tree.
Police say three male teenagers, two, 17-year-olds and one 19-year-old, were in the vehicle.
The driver and a 19-year old passenger were pulled from the damaged vehicle by first responders according to police. They were both flown to York Hospital.
Police say a 17-year-old passenger was taken to Meritus Hospital by ambulance to treat injuries.
None of the passengers were wearing seat belts at the time of the crash according to police.