FRIDAY SHOWERS:  No worries here, the mild air will stay in place today despite the clouds and shower chance.  Expect a few drops early, but better chances for rain come later today for the drive home and for your evening plans, with a rumble or two of thunder possible.  It's hit and miss rain for an hour or two this evening.  Showers end overnight.  Highs today hit the low 70s for many and lows drop to the middle 40s.  Grab the rain gear for evening plans.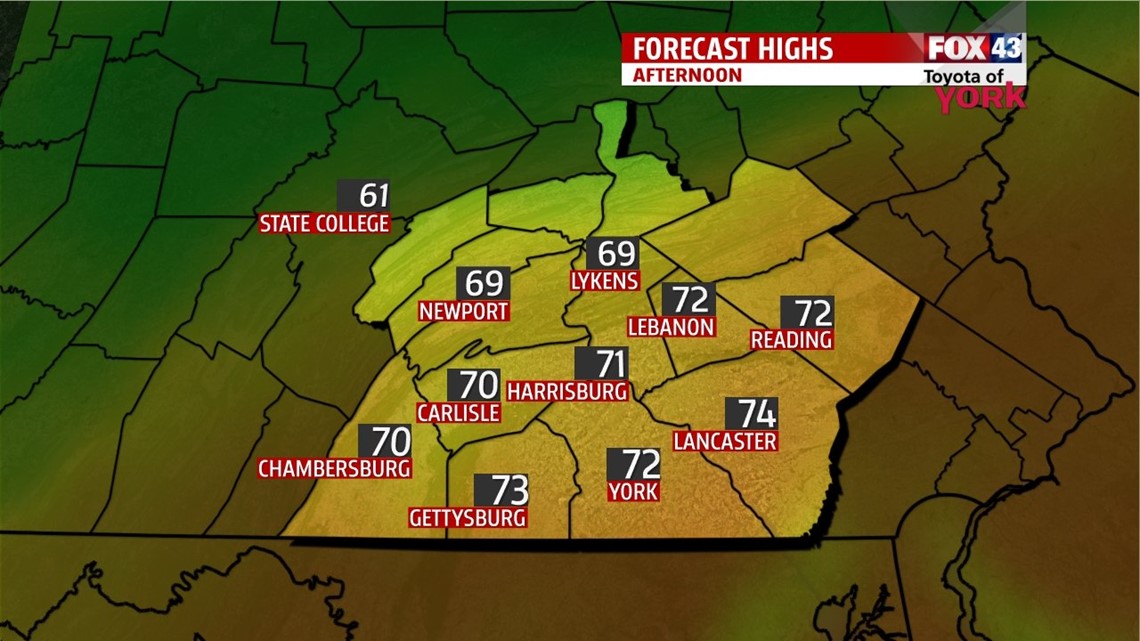 WEEKEND:  The sun returns for Saturday, and we warm toward the 70° mark!  It's a warm and dry.  Sunday starts near 50° with clouds filling in through the day.  Highs bump into the middle 70s.  A few drops may fall as the warm front rolls through, but it's a mainly dry day.  What a weekend!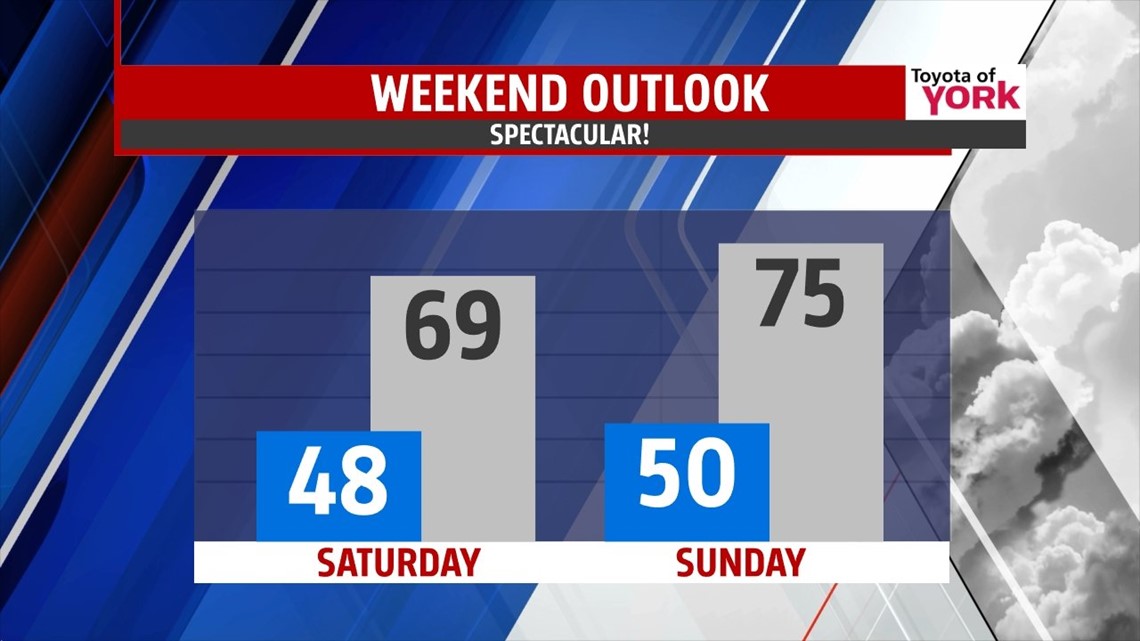 BLUE & WHITE:  Heading to State College for some PSU scrimmage action?  It looks great with temps in the 50s under partly cloudy skies to tailgate.  By game time, there's a bit more sunshine with temperatures climbing through the 60s.  Enjoy the day and don't forget the sunscreen!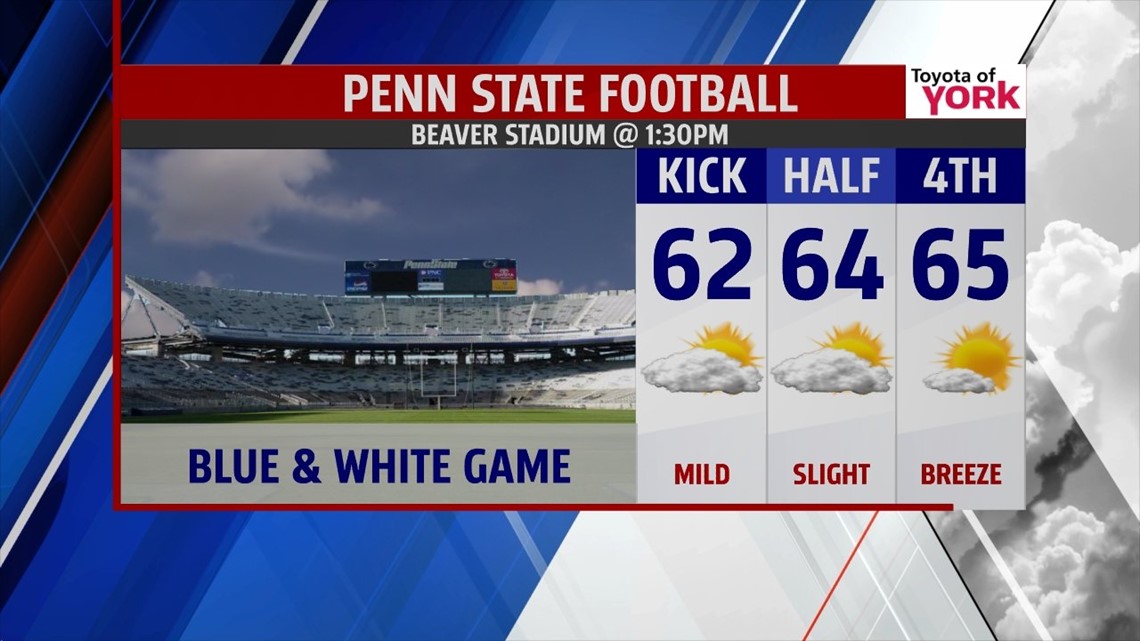 NEXT WEEK:  A slow moving cold front will approach for early in the week.  This brings a few more clouds for Monday with highs back to the middle 70s.  Then, late Monday into Tuesday, rain arrives with the front.  It's a soaking rain too.  On top of that, cold air rapidly spills into the state.  We drop to the 60s and upper 50s by Tuesday morning, with 50s and 40s for later Tuesday with a breeze.   We deal with the coldest of the air for mid-week, with gusty winds and highs only near 50°.  Moderation comes with temps rising into the 60s by week's end.
Have a nice Friday and an amazing weekend!
"It doesn't matter where you are coming from. All that matters is where you are going." – Brian Tracy