It's official, the 4th U.S. Congressional District has a new representative. Scott Perry took the oath of office Thursday morning with other members of the 113th Congress.  The 4th Congressional District comprises York, Adams and portions of Cumberland counties.  Congressman Perry, a Republican conservative, takes over for Todd Platts, who retired.
Perry's first vote on the House floor was a vote to re-elect Ohio Rep/ John Boehner as Speaker of the House.  Boehner then administered the oath of office en mass to all newly representatives. Later in the afternoon Boehner perform a ceremonial swearing-in with Perry's wife, Christy, his two young daughters, his mother Cee Coble and in laws, Tom and Rosemary Ickes, in attendance.
"I truly am humbled by the trust placed in me by the people of the 4th Congressional District, said Perry, "I look forward to working as a tireless advocate and strong voice for the hand working residents of south central Pennsylvania."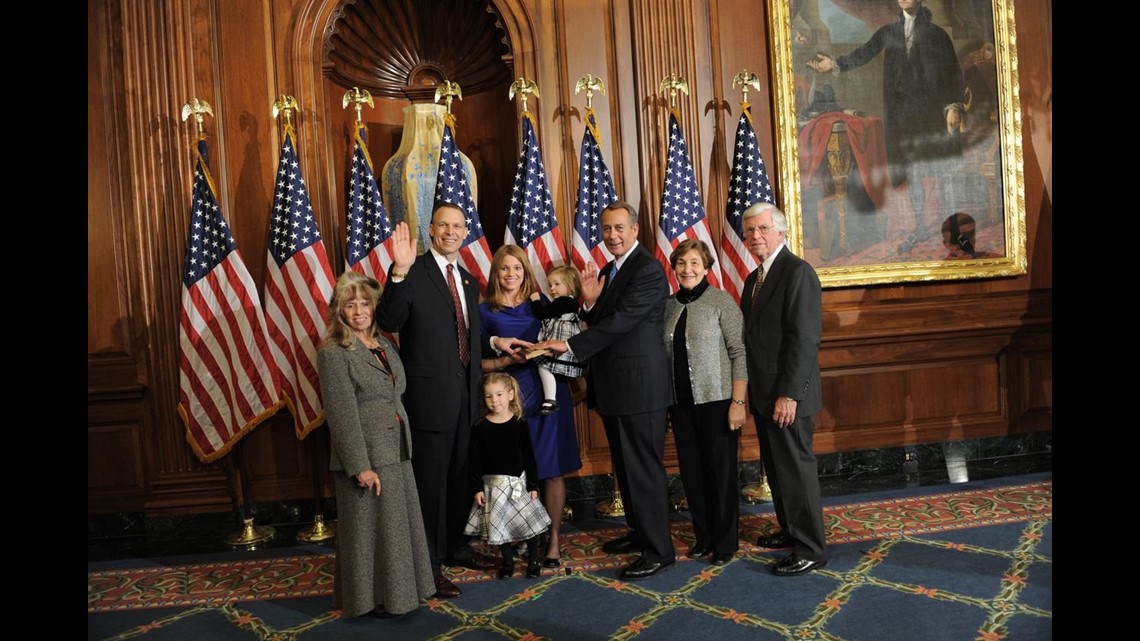 The 113th Congress is expected to be busy over the next two month with fights over gun control legislation, the nation's borrowing limit and how to deal with $109 billion in scheduled cuts to defense and domestic programs.  Click here for Congressman Perry's official website.