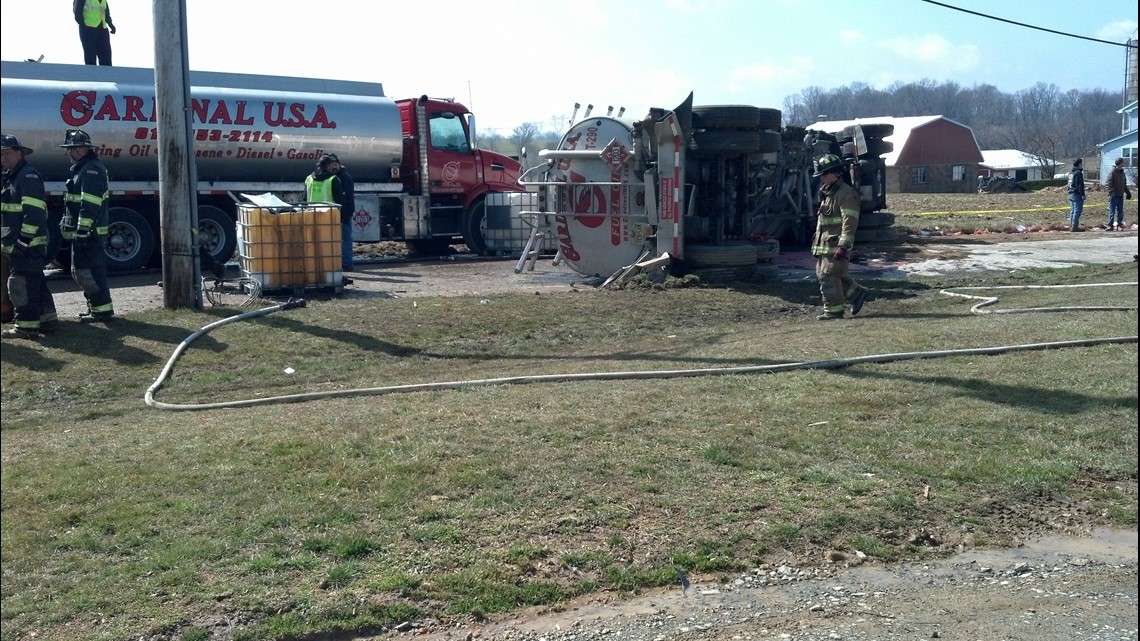 Cleanup efforts are underway after a tanker truck hauling diesel fuel overturned in Lancaster County early Tuesday morning.  It happened around 6:42 a.m. along Route 272 between Soap Stone Road and Route 222 in Fulton Township. State police say the driver of the tanker truck may have suffered a medical emergency before crashing into an embankment causing the truck to flip onto its side.
About half of the diesel fuel spilled onto the roadway, troopers said.
The driver was taken to Lancaster General Hospital for treatment. No word his identity.
Two other vehicles were involved in the crash and neither driver was injured, troopers said.
Route 272 remains closed at this time as crews work to clean up the diesel fuel.
Motorists are asked to avoid the area and use alternate routes around the scene.