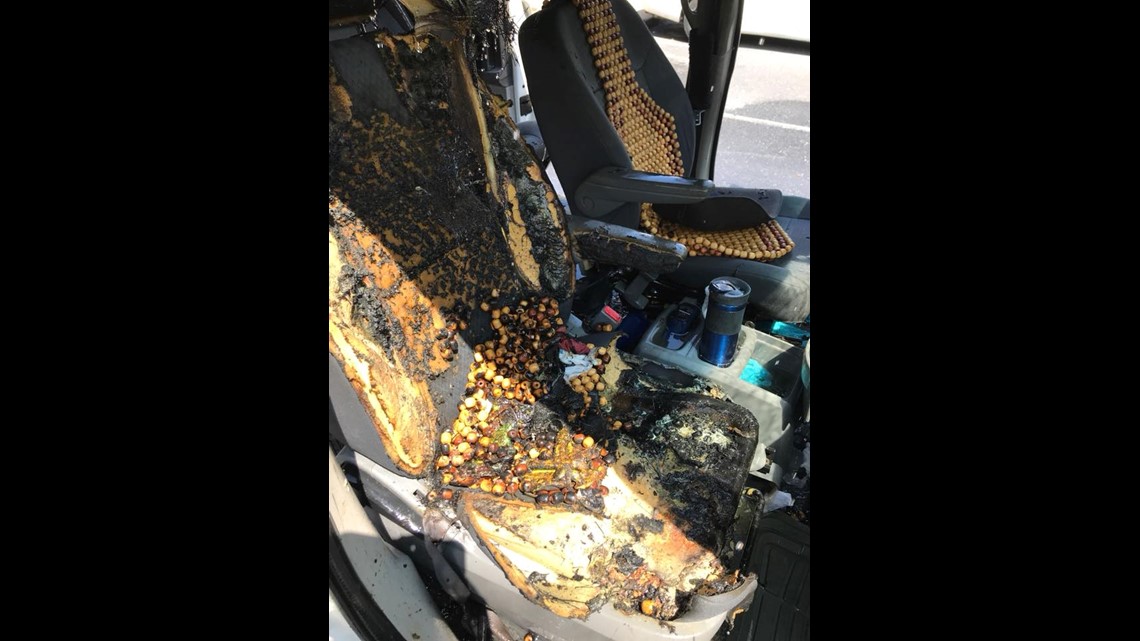 DAUPHIN COUNTY, Pa — A rechargeable fidget spinner is the likely cause of this vehicle fire last week.
According to Colonial Park Fire Company, their crew responded to a car fire last week. The owner of the vehicle, extinguished most of the blaze by the time firefighters arrived.
Crews found that a rechargeable fidget spinner with a Bluetooth speaker, had been charging on the seat appeared to have malfunctioned.
The U.S. Consumer Product Safety Commission (CPSC) has some tips regarding the safety of battery operated fidget spinners:
Be present when products with batteries are charging.
Never charge a product with batteries overnight while you are sleeping.
Unplug your fidget spinner immediately once it is fully charged. If there is no indicator showing a full charge, unplug after one hour.
Always use the cable that came with the fidget spinner.
If the fidget spinner did not come with a cable, make sure the cable you use is undamaged and has the correct connections for charging.
Have working smoke alarms in your house to protect you if there is a fire
If you've ever experienced a similar incident, you can report it here.