The observance of June as PTSD Awareness Month provides an important opportunity to raise awareness of the signs and symptoms of PTSD as well as the resources available for the care and support of warriors coping with invisible wounds.
The U.S. Department of Veterans Affairs estimates that as many as 20 percent of veterans who served in support of the recent conflicts in Iraq and Afghanistan have experienced symptoms of PTSD.
Numerous studies and reports indicate that service members and veterans may be hesitant to reach out for care or support for invisible wounds. It's imperative that we as a nation help warriors know that reaching out for help is a sign of strength that often leads to positive outcomes such as learning successful coping skills, and that many warriors who seek care are able to maintain a successful military or civilian career.
The Real Warriors Campaign is a multimedia public awareness campaign designed to encourage help-seeking behavior among service members, veterans and military families coping with PTSD and other invisible wounds. The campaign seeks to create awareness about the psychological health care tools and resources available to support the warriors and families who have served, and continue to serve, our country.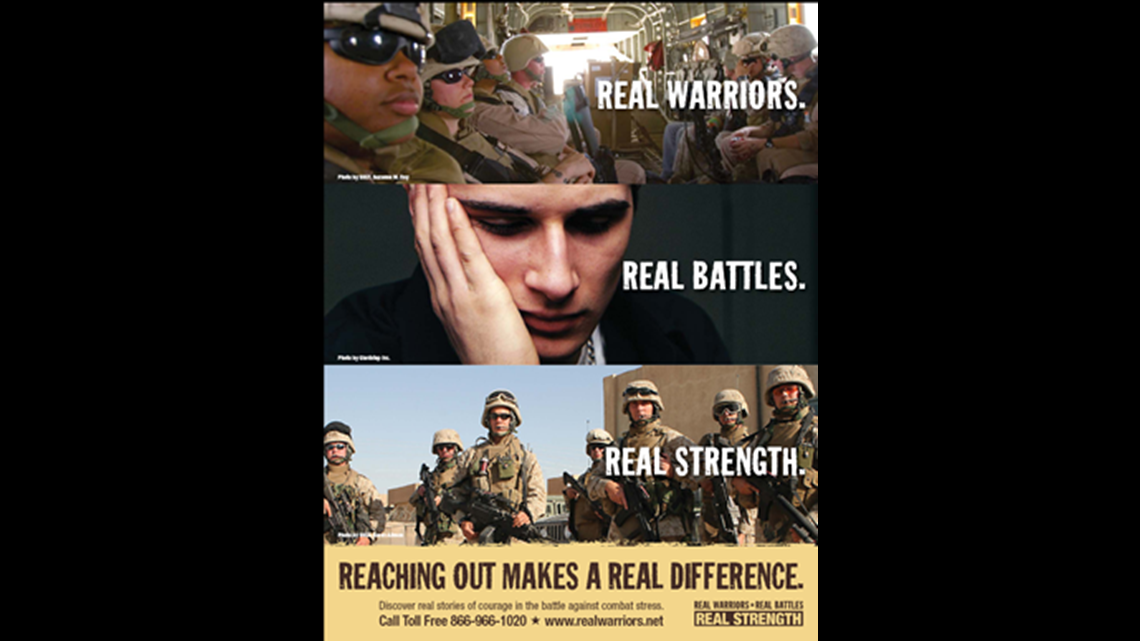 The campaign features the stories of warriors like Staff Sgt. Meg Mitcham, a former Army and Army Reserve combat medic who experienced symptoms of PTSD after serving in Iraq. As a combat medic in Iraq, Mitcham provided care to wounded soldiers and civilians while encountering improvised explosive device blasts and small arms combat. After returning home, Mitcham was encouraged by her colleagues to seek appropriate care, and continued to serve for several years after seeking treatment. She shares her story to encourage fellow warriors and their families to reach out for care early to prevent more serious challenges later on.