WET COMMUTE:  A rainy morning ensues as you make your way to work or school today.  Showers will continue, with moderate pockets through the morning hours.  By midday the rain is shifting east and should be out of our eastern areas by early afternoon.  Most of us will see 0.50-0.75" of rain before the system exits.  Some sunshine is forecast to return in the afternoon which may help to get us to the middle 50s before a stiff westerly breeze ushers in some cooler air.  We're partly cloudy tonight with lows back into the low 30s.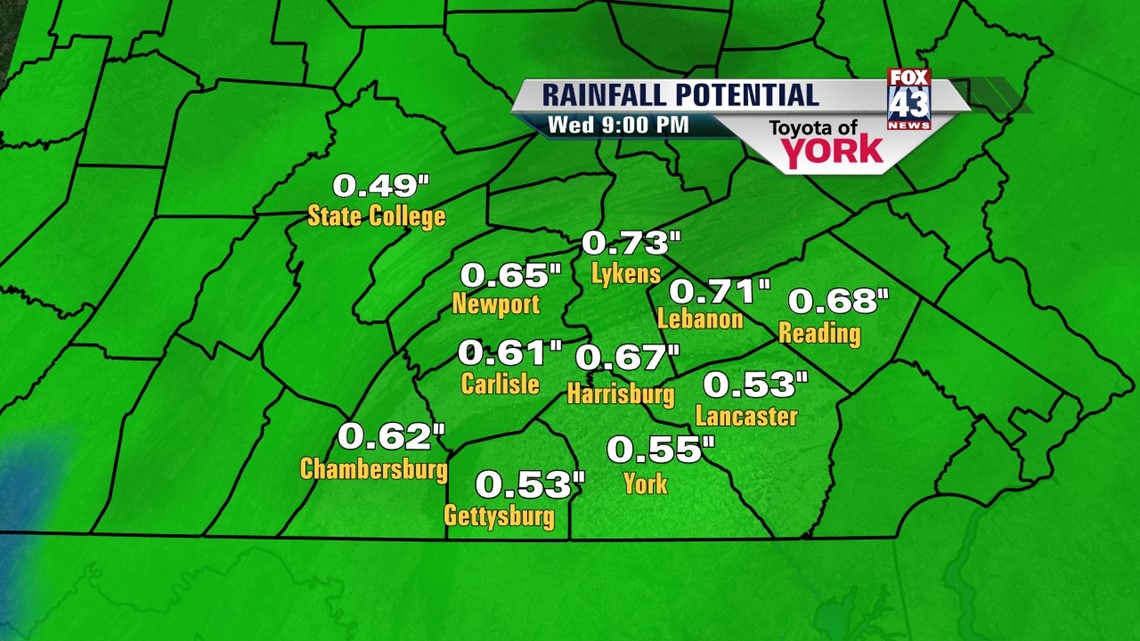 COOLER AIR:  A pocket of colder air aloft will dip into the region for the middle part of the week.  Wednesday will feature mostly cloudy skies as some upper level energy passes over us.  This may spark a handful of showers too during the day.  Highs will only reach the middle to upper 40s.  Thursday is the coldest day of the week with temps near 40° for highs.  Breezy conditions will offset the return of sunshine, making it feel much more winter like.  By Friday, the coldest air slips away and we're warming back into the middle 40s with dry weather.
WEEKEND:  The models want to speed up the progress of our next low.  This is pegged to move through now during the morning hours on Saturday, bringing rain to the area.  It looks to taper by parade time, but this forecast is highly subject to change so keep with us.  A system will be very near the PA/MD border on Sunday into Monday.  This system may bring rain to us on either or both days.  Highs this weekend will be in the middle to upper 40s.
Have a safe commute and have a terrific Tuesday!