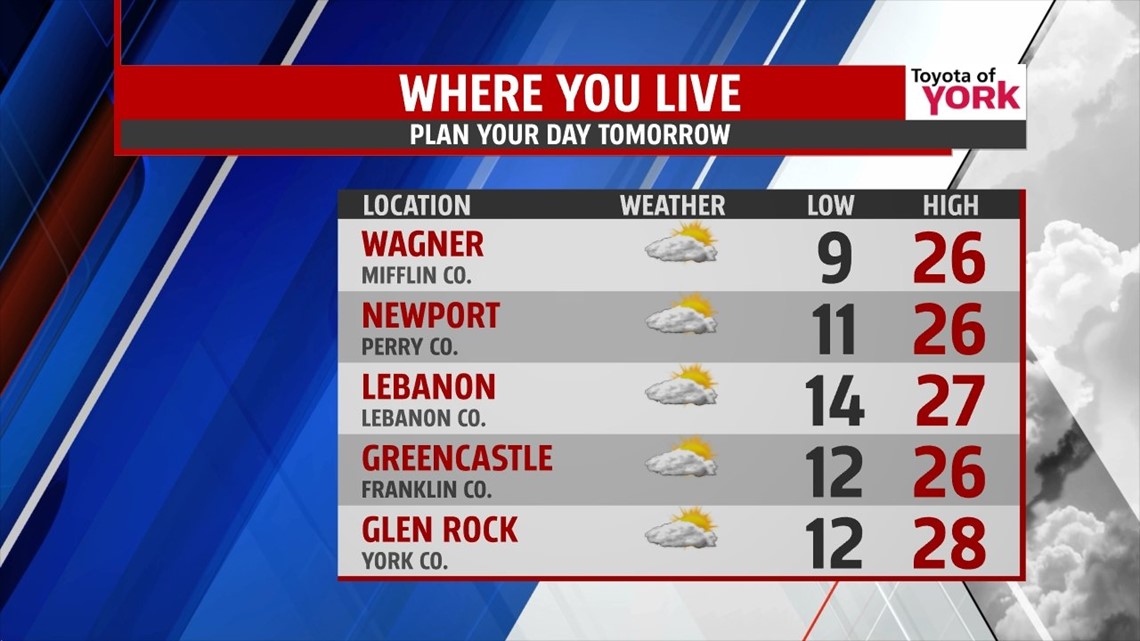 A few flurries continue to fall across parts of the region with a passing disturbance. As the evening continues, they dwindle fast and skies quickly clear. It's a cold and clear night, with lows falling into the teens. Monday is a cold and quiet day for the Lower Susquehanna River Valley. Expect a sunny start with those frigid temperatures. Clouds start to build during the afternoon ahead of our next storm system. High temperatures Monday are in the 20s once again.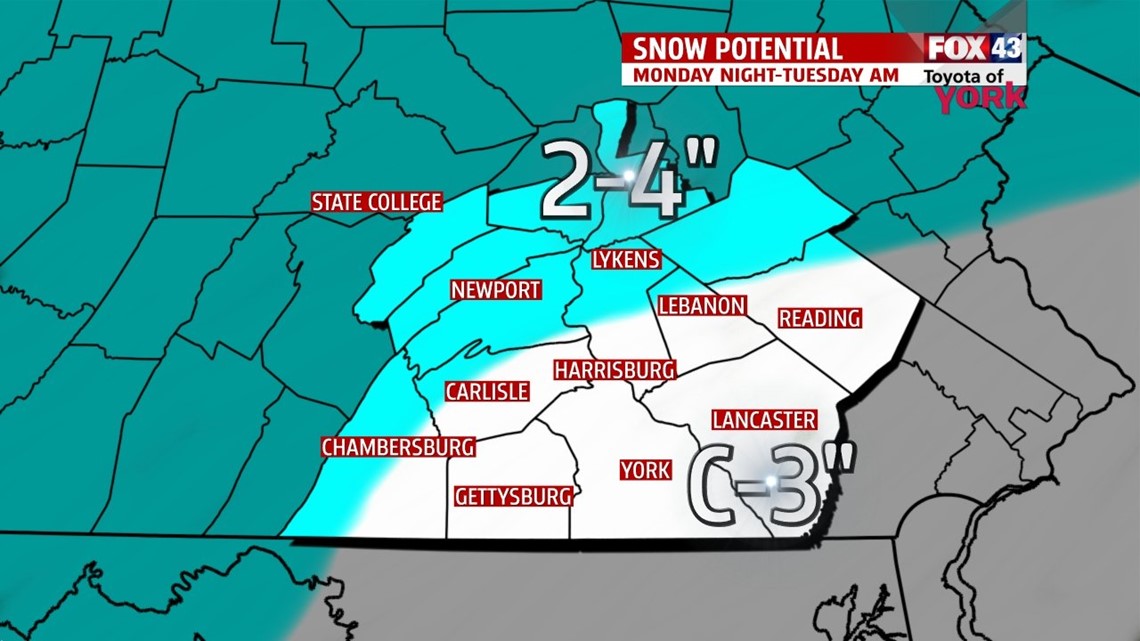 Our next storm system Monday night into Tuesday has shifted north over the last 24 hours, meaning a little less in terms of snow for us. Most of the area sees a coating to 3 inches of snow, with higher 4" amounts possible in spots to the north and northwest. See posted map for details near you! Light snow arrives from west to east between the hours of midnight to 3 A.M. Tuesday and wraps up west to east from 8 A.M. to 11 A.M. This will make most of the morning commute slippery. Sunshine works in Tuesday afternoon, with highs pushing the 40 degree mark for many.
It may be hard to believe, but temperatures rise well above seasonable averages from the middle to the end of the week. Highs reach the 40s Wednesday and Thursday. Thursday our next system brings a chance for showers late in the day through early Friday. Skies clear out Friday, and temperatures could reach the 50s! Then yet another system brings the chance for showers come Saturday and part of Sunday, with above average temperatures likely continuing.