LEBANON -- Lebanon City Police are attempting to determine the identity of the man who set fire to the American flags hanging on the porch of a home on the 300 block of North Second Street overnight.
The victim reported the man stole flags from the porch of the residence next door and attempted to set them on fire, but threw them into the street when a car passed by.
The suspect then returned to the victim's front porch and lit the flags there on fire.
The entire incident was recorded on a surveillance camera at the victim's home.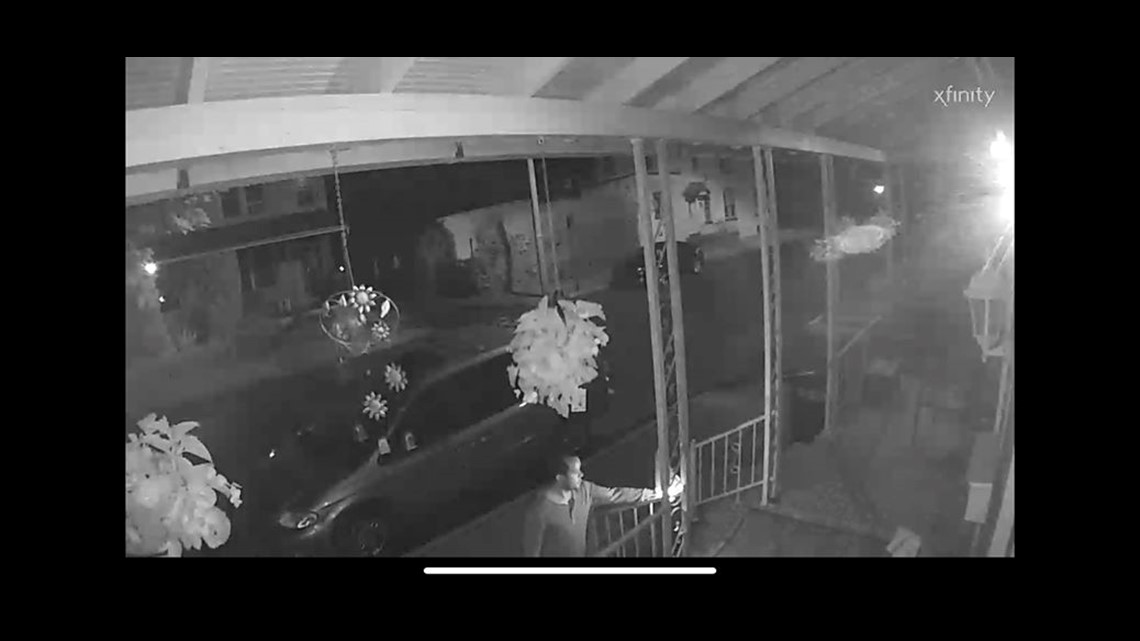 Steven Allen Behney said he first noticed something was off when he returned home from work.
"I took notice that my mother-in-law's flags were missing and I [saw] them over here on the street behind my sister-in-laws car and I happened to look up and that's when I took notice my other two flags were burnt," said Behney.
He said he then alerted his in-laws, who live next door.
Darrin Englehart called the incident "outrageous."
"I just couldn't believe when I found out that this happened. You know, I looked back at the footage, seen that the flags were burned," said Darrin Englehart.
Englehart said they're relieved the incident didn't have a far worse outcome.
"Family comes first and knowing that was on fire and seeing the video of the porch that still was burning when the gentlemen walked away...Thank god it was concrete and not wood or their house would've been on fire. Then who knows what would've happened?" said Englehart.
Both families seek answers as to why a stranger would do what they call a "heartbreaking" act.
"Why would you burn the flag? You live in this country, you're supposed to respect our flag but why would you burn it?" said Englehart.
"It's hurtful. We have flags, we take pride in our flags and we don't let them touch the ground or nothing like that and for someone to just come by and burn them...that's almost like a disgrace," said Behney.
Police are still investigating. Anyone with information about the suspect is asked to contact Lebanon City Police at (717) 272-6611.