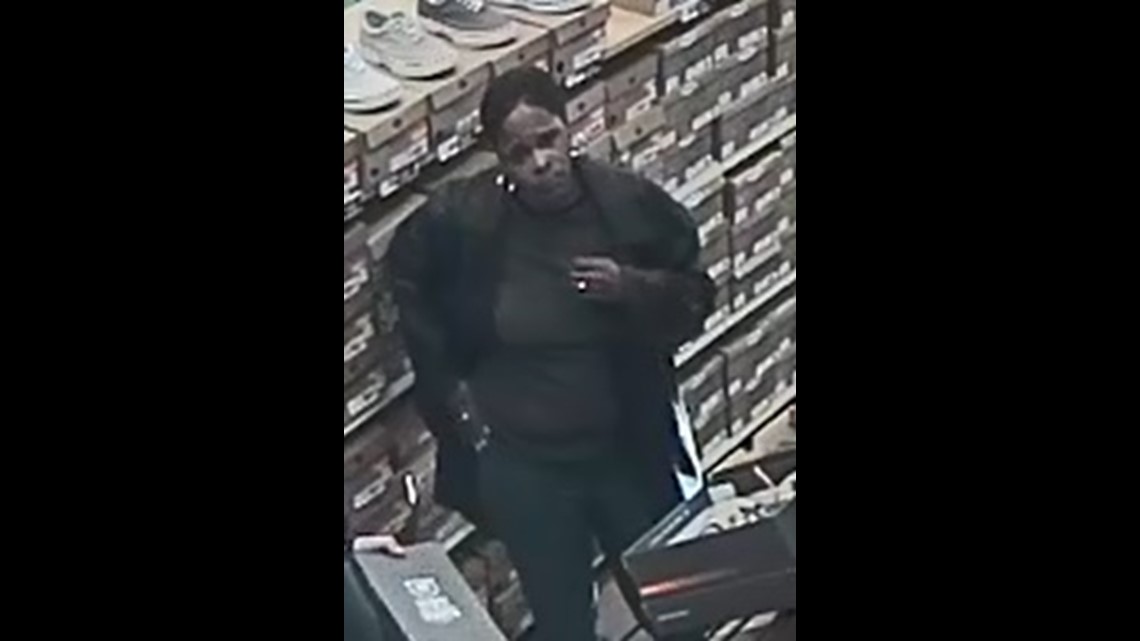 LANCASTER COUNTY, Pa. – East Lampeter Township Police are seeking help from the public to identify a theft suspect.  Investigators released several surveillance photos.
The female suspect allegedly stole three pairs of Nike sneakers valued at $254.99 from the Famous Footwear store in Tanger Outlets, 311 Stanley K. Tanger Boulevard.    The suspect is a black female, 40-45 years of age, with long black hair pulled back into a bun, wearing a black leather jacket and carrying a large black leather purse.
Anyone with information on the identity of the suspect is asked to submit a tip or contact East Lampeter Twp Police Detective Chris Jones at (717) 291-4676.