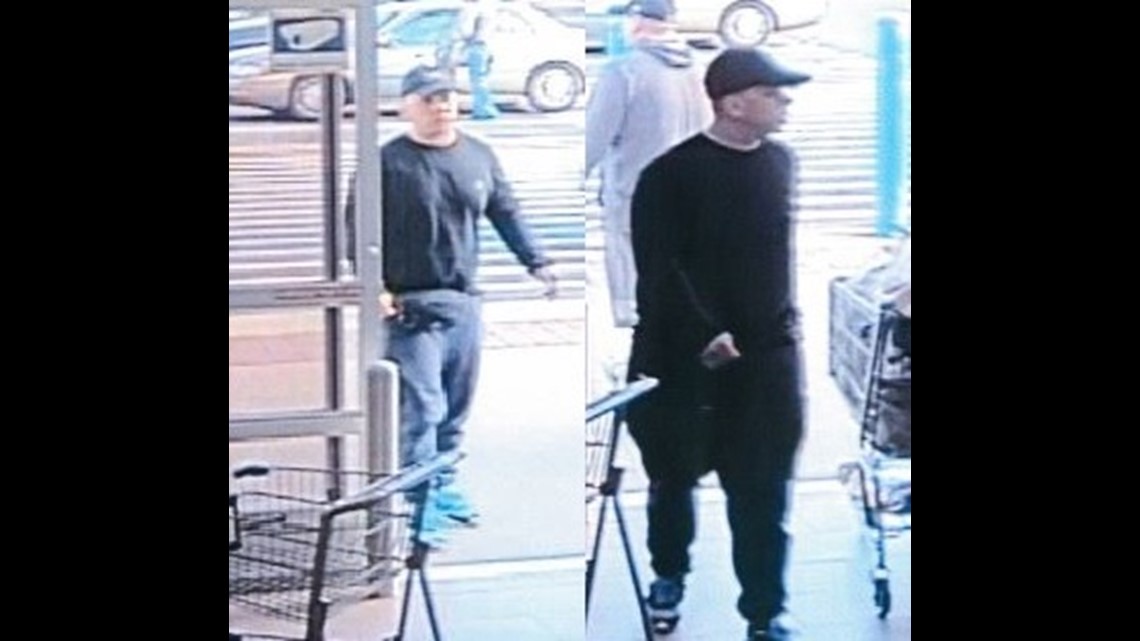 HARRISBURG — Police are asking for the public's help to identify a man (pictured above) in relation to an investigation into the use of stolen bank and credit cards at several Walmart stores.
Police say an unknown individual broke into several cars at Wildwood Park on October 5. A witness reported to police that two heavyset white males in a royal blue pick-up truck were in the area near the time of the thefts. The witness added that the truck had damage and paint scraped off the passenger side.
Two victims reported the incident to police. One victim said that someone attempted to make credit card transactions totaling over $5,500 at Walmart stores in Mechanicsburg and Camp Hill. Another victim added that someone successfully used their credit and bank cards at Walmart stores in York and Goldsboro for transactions totaling over $16,000.
The footage provided by Walmart (see above) shows a blue Toyota pick-up truck and white male with a stocky build. The man can be seen wearing  a dark baseball cap, black sweatshirt, dark gray pants, blue sneakers, and a fanny pack.
Anyone with information on the man or the truck seen in the photos should contact Detective Jason Brinker at jbrinker@harrisburgpa.gov. You can also contact Harrisburg Police at 717-558-6900 or submit a tip here.