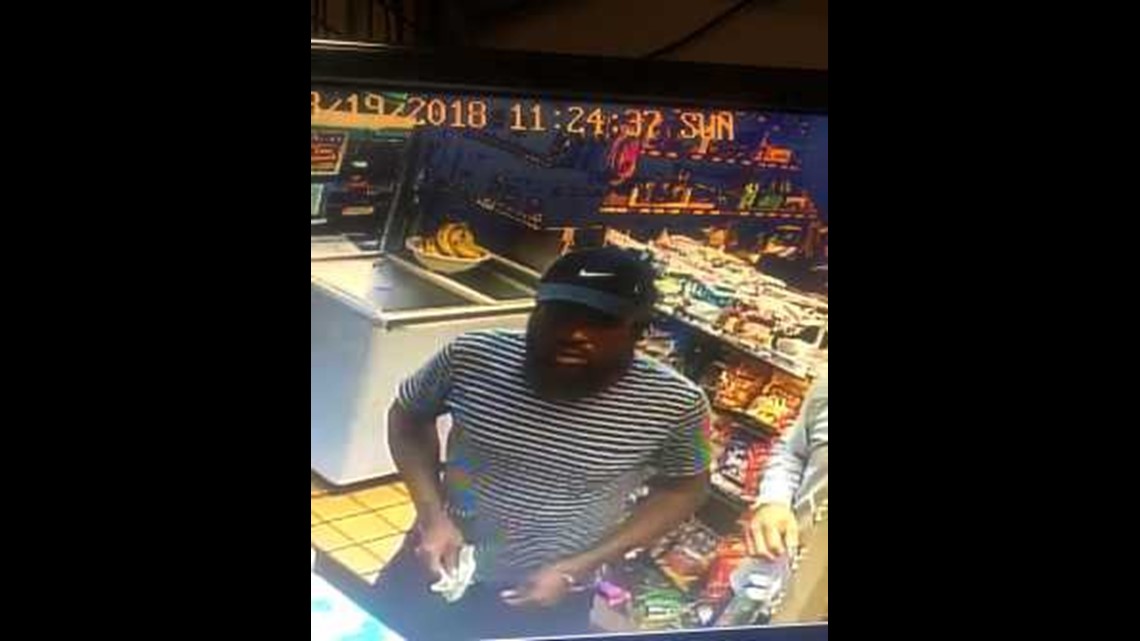 DAUPHIN COUNTY — Lower Paxton Township Police are seeking help from the public in identifying two men suspected of staging a distraction theft at a Gas USA store Sunday on Jonestown Road.
According to police, the first suspect entered the store and requested help at the air pump. When the register was left unattended, a second suspect entered the store and removed cash from the register before leaving on foot. The first suspect was then seen on surveillance video leaving the scene in a gray Audi sedan with tinted windows.
The first suspect is described as a black male with a beard. He was dressed in a striped shirt and a black Nike baseball hat.
The second suspect is described as a black male wearing a gray bucket had, a black Adidas shirt, black pants, and black shoes.
Anyone who can identify either suspect, is asked to contact the Lower Paxton Police Department at (717) 657-5656 or submit an anonymous online tip.