MANHEIM TWP., Pa. – Police raid the home of local rap artist Angel Luis Pereira and seize drugs, guns and cash.  Members of the Lancaster County Drug Task Force(DTF) and Manheim Township Police executed a search warrant on May 1st at the Manheim Township home of Pereira, 36,  also known as "Giggles" and GI, the General".  Pereira's girlfriend, April Medina, 31, and a child also lived at the home on the 1400 block of Glenmoore Circle.
Pereira had been suspected since 2004 of being an upper level cocaine dealer.  He had moved from Lancaster City to his Manheim Township address in 2006 or 2007.  Pereira had made several rap videos as "GI-The General", glorifying drug dealing and gun violence.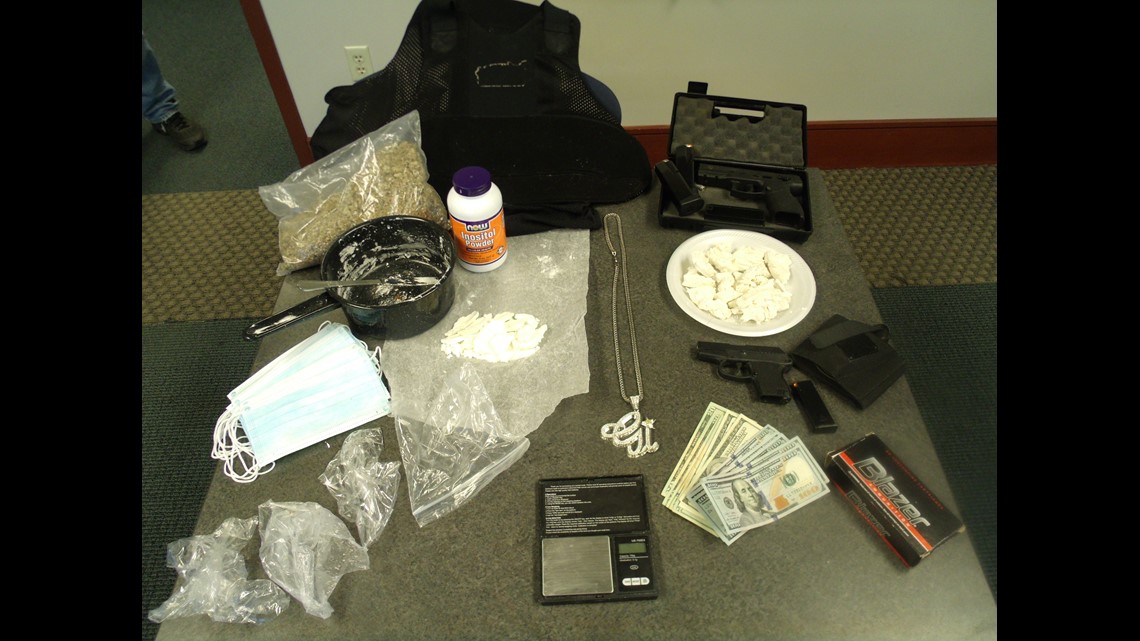 During the search of the home, DTF detectives seized approximately 350 grams of crack cocaine, which had recently been cooked and was laid out for drying. Pots, utensils, ingredients and other equipment used to cook cocaine powder to the free base form, otherwise known as crack, were also laid out in plain view.
In addition police seized two semi-automatic handguns and a bullet proof vest. Due to a 2006 drug felony conviction Pereira is prohibited from possessing firearms.  Cash, and three vehicles valued at approximately $100,000 were also seized.
Charges against Pereira and Medina include Possession with Intent to Deliver-Cocaine and Possession of Drug Paraphernalia.  Pereira is also charged with Persons not to Possess a Firearm.