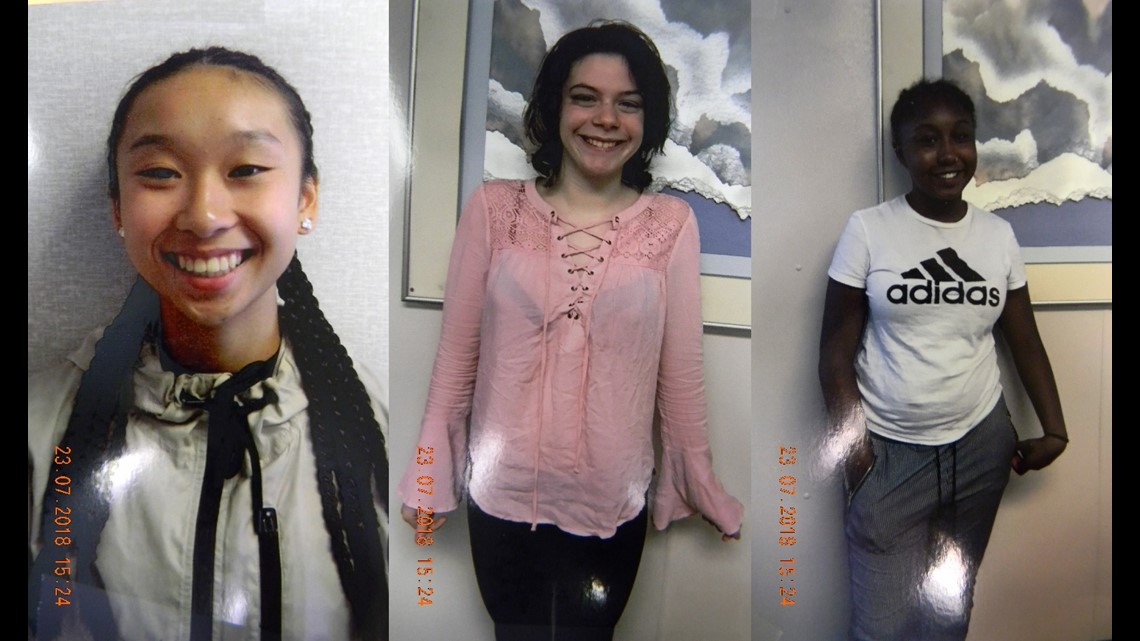 FRANKLIN COUNTY — Pennsylvania State Police are looking for three teenagers who left a Franklin County youth services organization early Monday morning.
The juveniles left Vision Quest, located on Rocky Mountain Road in Greene Township, around 1:21 a.m. in an unknown vehicle, according to police.
Amy Yu, 16, is possibly wearing a sweatshirt and dark sneakers with light-colored soles.
Nicole Richard, 17, is possibly wearing a light-colored, three-fourth sleeved two-toned shirt and shorts with a backpack and a duffle bag. Her hair is dyed red.
Ajah Linares, 16, is possibly wearing a tank top and skinny jeans with a bright pink camo bag. She has long black hair.
Police add that the teenagers are not a threat to the general public.
Anyone with information on the whereabouts of the teenagers or comes in contact with them should contact State Police – Chambersburg at 717-264-5161.