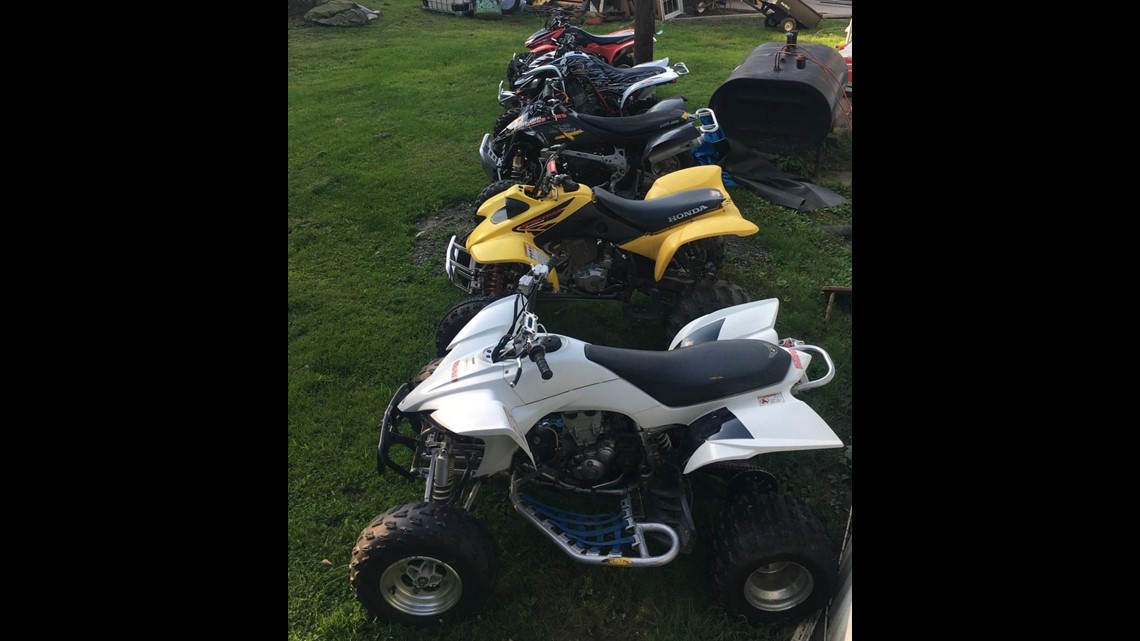 LANCASTER COUNTY, Pa.– Police are investigating the theft of a trailer that contained four all-terrain vehicles and a motorcycle.
The theft occurred in the 100 block of Wollups Hill Road in the West Cocalico Township on March 6 around noon.
The trailer, pictured above, is a 24-foot, dual axle, silver trail with double rear doors. It has a Pennsylvania registration XKW9672.
Inside were the four all-terrain vehicles and a red 150cc Honda motorcycle.
The yellow all-terrain vehicle in the above picture was not stolen.
Anyone with information about this theft or the whereabouts of the stolen property is asked to contact Detective Sheppard at 717-738-9200 x243 or leave an anonymous tip at the Ephrata Police Department's website.