LANCASTER COUNTY, Pa.-- Police are investigating a crash involving a tractor trailer that closed a road in Lancaster City.
According to emergency dispatch, a crash involving a tractor trailer happened at the intersection of East Orange and North Plum Streets around 3:10 a.m. on September 27.
Several parked cars along the block were hit in the crash. Mike Lucas, who lives on the street, was woken up by what he described as a "loud smash." His truck and work van were hit by a tractor trailer along the 100 block of North Plum Street.
"Everything was just moved," said Lucas. "And the car that got hit by the tractor trailer was all the way down there."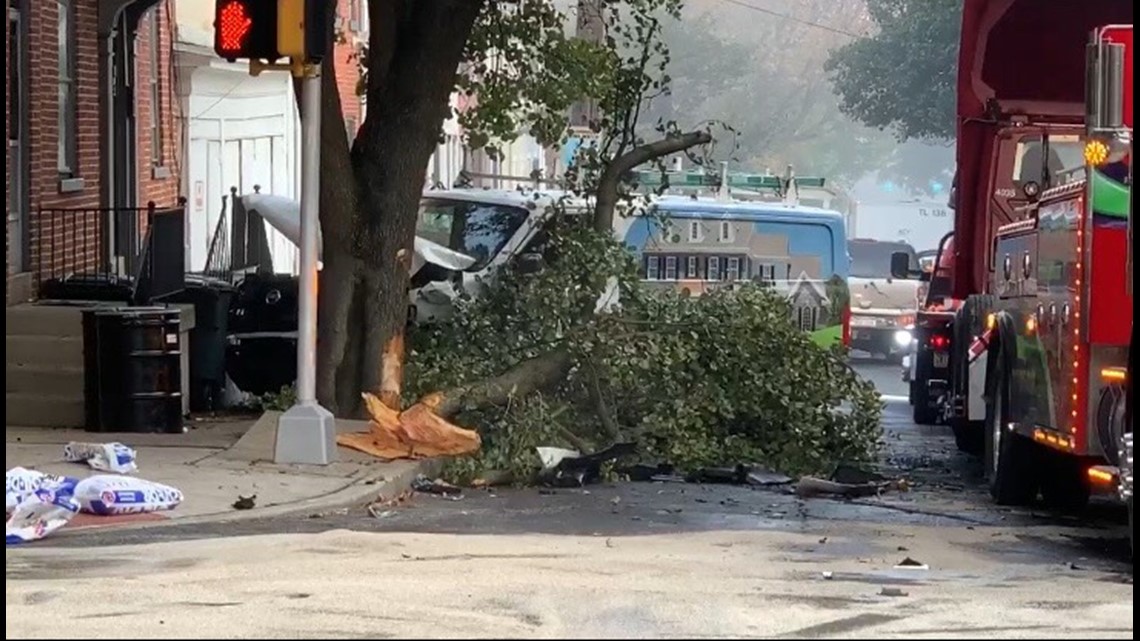 Car bumpers and lights were still left along the block hours after the crash happened. The impact from the crash also caused fuel to leak everywhere.
"The smell," said Lucas. "It was also just flowing right down the street you could see it all everywhere."
East Orange Street was closed for several hours while the involved vehicles were moved, and cleanup of the fuel was completed.
It is unknown if anyone was injured in the crash.
Lancaster City Police are investigating the incident.