PHILADELPHIA, Pa. – A Philadelphia Police Officer is charged with dumping a dog in a plastic bag in a city park last year.  Michael Long faces animal cruelty charges in connection to the dog Cranberry, who was found dumped in a trash bag at Philadelphia's Wissahickon Valley Park on November 23, 2016.
The Pennsylvania SPCA says Officer Long, was arrested today on two misdemeanors for animal cruelty, one misdemeanor for possession of an instrument of a crime, and one summary charge of animal cruelty.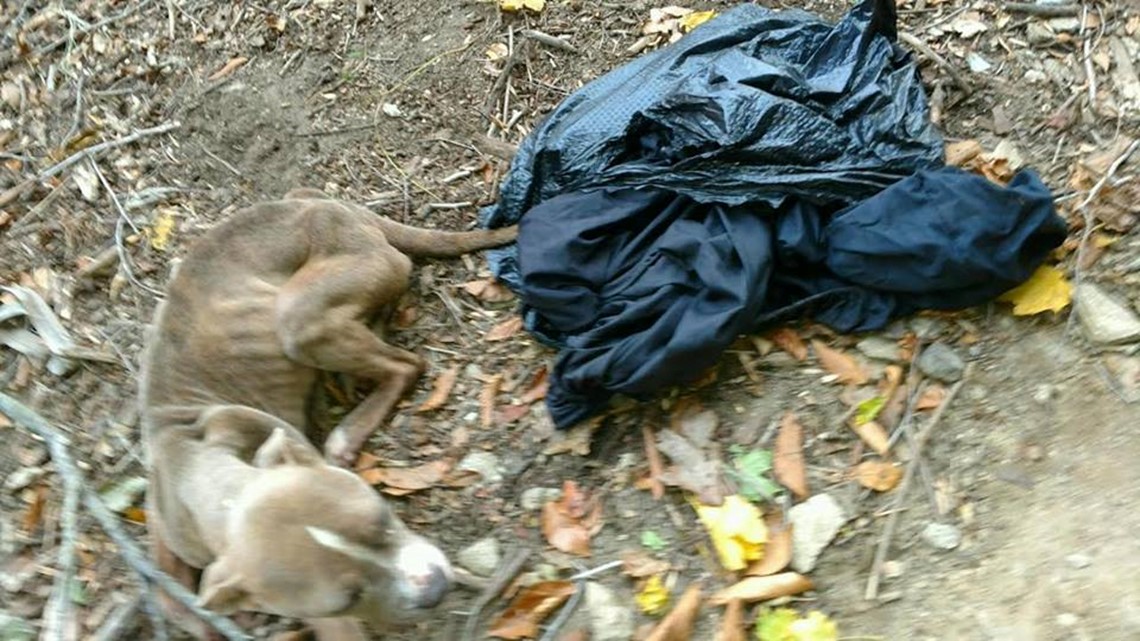 Cranberry was found by a Good Samaritan on a hike with her family dog the Tuesday prior to the Thanksgiving holiday. The Good Samaritan and her dog came upon a garbage bag and as they got closer found a dog's head was visible. The Good Samaritan called the PSPCA's Humane Law Enforcement team who sent two officers to the scene to rescue the dog and bring it back to the shelter to receive the medical care it needed.
Cranberry was found to be in an emaciated condition, and was cared for by the PSPCA's Shelter Hospital team. She made a full recovery, and found a loving forever home, where she has been living since December.
"This arrest today is the culmination of an investigation conducted by our officers and the Philadelphia Police Internal Affairs Unit," said Nicole Wilson Director of Humane Law Enforcement. "We look forward to the opportunity to see justice through the courts in this matter."
The Pennsylvania SPCA would like to thank the Internal Affairs Unit of the Philadelphia Police Department for their work on this case.