DUNCANNON, PERRY COUNTY, Pa. -- Two families in Perry County are homeless tonight after a fire destroyed their home this weekend.
Charred rubble and icicles now cover what two families called home on Railroad Street in Duncannon, Perry County.
Officials say the fire broke out Saturday around noon on the second floor and then quickly consumed the entire house.
 "We thought we had it pretty much maintained to the second floor, and next thing we know, the wind and the conditions, and it just being so cold, it didn't help our case," said Ethan May, the 2nd Assistant Fire Chief for Duncannon Fire Company.
In addition to wind, the house's structure was another challenge in fighting the fire.
"Such a void space in the walls," described May. "The fire gets in there, and it just travels down. It's a chimney for the fire."
Two firefighters were injured while fighting the fire. One falling through the roof; the other slipped and fell on ice. Both are expected to be okay.
Neighbors are now stepping up to help the two families who lost everything - the homeowners and the homeless family they recently took in.
"This community is so strong, and we rally around one another, and take care of one another in need," said Lisa Landis, a community organizer.
Lisa Landis may not personally know the families but says it's a part of the Duncannon spirit to care for one another.
Right now, she and others are collecting items for the families.
"There were a total of four adults and one child, a 13-year-old, and a dog. So at this point, they have emergent needs, you know, clothes, shoes, hygiene items. Long term, there's going to be a lot of need," she explained.
Officials say there were two kerosene heaters in the home, but the cause remains under investigation.
There has been a GoFundMe set up by Landis. To donate,
click here.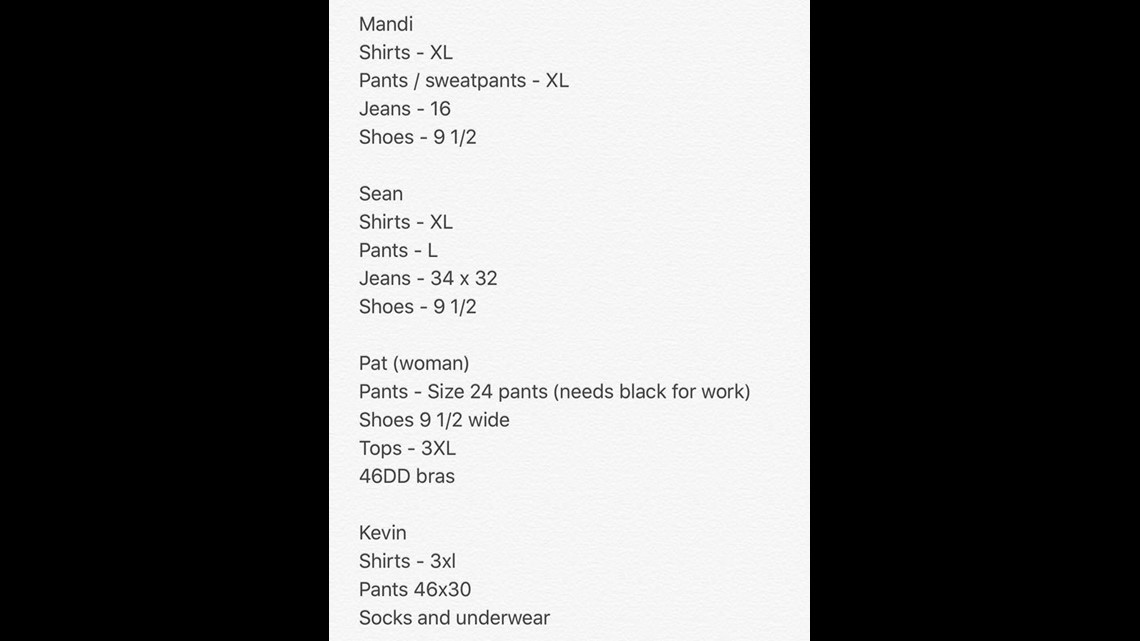 Donations are being collected at Sorrento Pizza on North Market Street in Duncannon.
Officials say it's the third fire in 4 days to which Perry County crews responded.