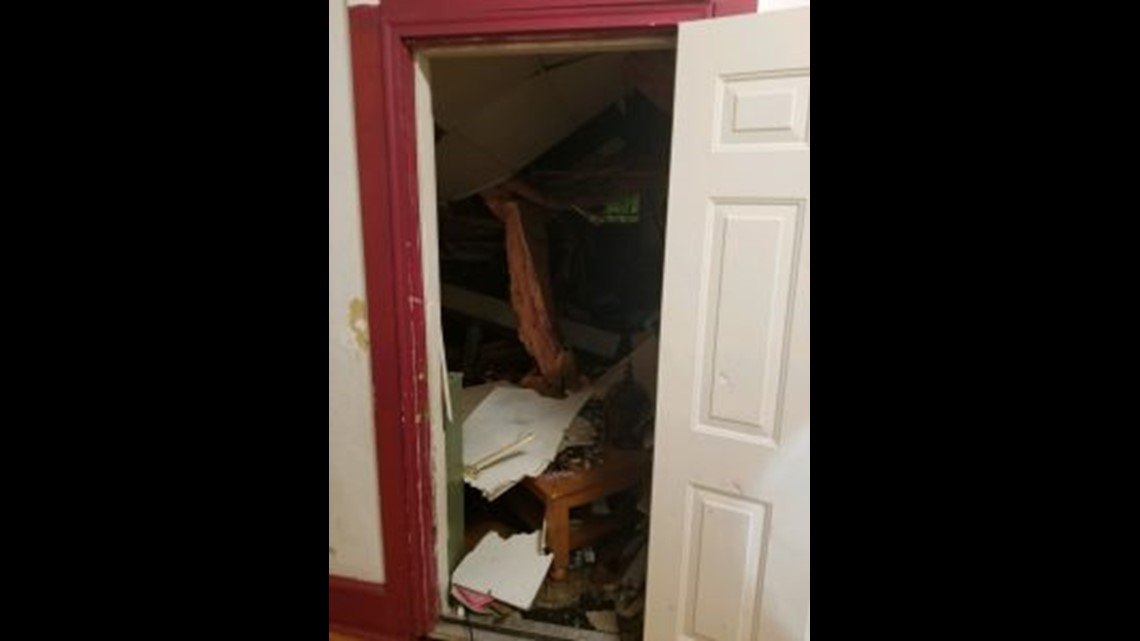 YORK COUNTY, Pa.– Update 2: The Red Cross is assisting a total of 33 people (22 adults, 11 children) following the Glen Rock apartment roof collapse in York County this morning, the organization said in a statement.
"We continue to work closely with Borough Officials and the Glen Rock Emmanuel United Methodist Church to assist those displaced," the Red Cross said.
UPDATE: About 30 people have been displaced after a roof collapsed in a Glen Rock apartment building.
The Red Cross is currently working with Glen Rock Borough officials as well as a local church to provide services for approximately 30 people. Services include resources for the replacement of food, clothing, shelter and medication.
At 3:50 a.m., crews were alerted to a reported collapse in an occupied apartment building in the 100 block of school street.
Crews checked the stability of the building and worked together to account for all residents who lived in the two-story apartment building.
An investigation of the collapse area and adjacent room, it was determined that an approximate 30′ by 30′ section of roof collapsed into the second floor apartments.
Water that was on the roof flooded the second and first floor after the collapse.
All residents of the building were taken to the Shrewsbury Township municipal building where the South Central York County EMS have mobilized care for the displaced residences.
The building owner is securing entry doors to deny entrance to the building until a structural engineer advises it is safe to enter again.
PREVIOUSLY: Crews responded to the scene of a roof collapse Friday morning.
The incident occurred around 3:50 a.m. at an apartment building in the 100 block of School Street in Glen Rock Borough.
People have been evacuated from the building, but there is no word on if any injuries have been suffered or the extent of any damage at this time.