DAUPHIN COUNTY, Pa.– As part of a plan to close the $2 billion budget gap, the Pennsylvania Senate has voted 26-24 in favor of borrowing money and instituting some tax increases.
According to the Commonwealth Foundation's press release, under the Senate's $2.2 billion revenue plan, Pennsylvanians would pay a higher tax on cell phone service, home-heating bills, electricity, and some online purchases made through vendors such as Amazon and eBay. The Senate's $571.5 billion tax hike would cost a family of four nearly $180 dollars in higher taxes.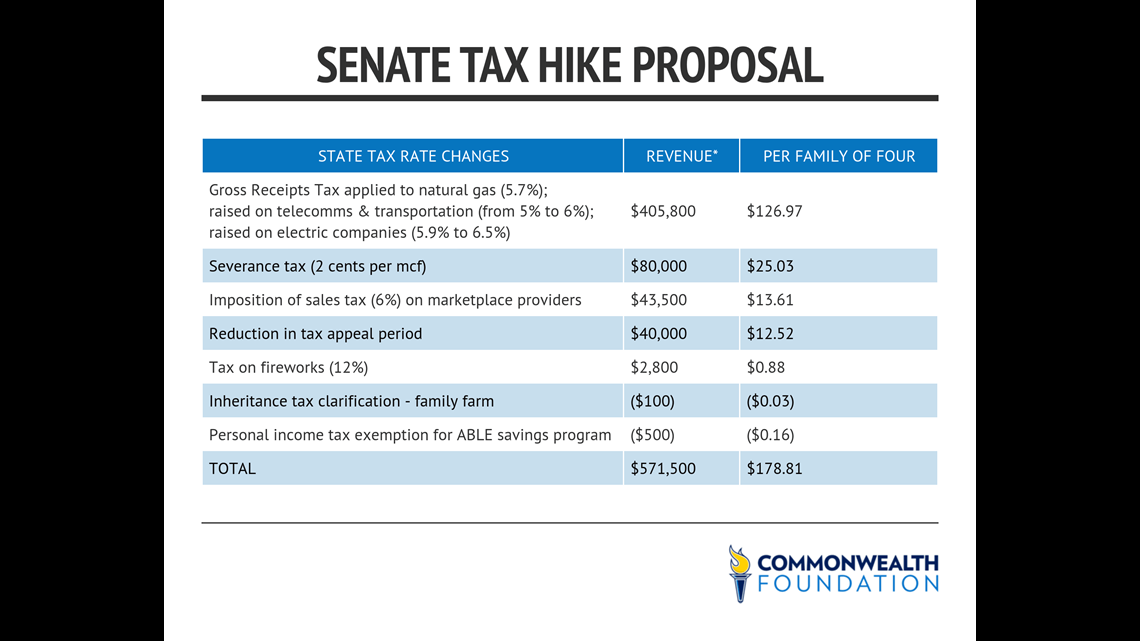 A new natural gas gross receipts tax makes up the majority of the increase. About half of Pennsylvania households will pay this tax on their home heating bills. Additionally, the Senate added a natural gas severance tax on top of the impact tax drillers already pay.
The following is some of the reaction to the passage on Twitter: