HARRISBURG — The Pennsylvania Department of Transportation is warning drivers about a new traffic pattern on westbound Cameron Street at the intersection of Elmerton Avenue in Harrisburg.
Until Monday, there were two westbound thru-lanes and an exclusive right-turn lane onto eastbound Elmerton Avenue, PennDOT says. Now, there are three westbound thru-lanes, with the option for drivers to turn right onto eastbound Elmerton Avenue from the far-right lane.
PennDOT says the change to three thru-lanes on westbound Cameron Street will improve the flow of traffic to the interchange with Interstate 81 (Exit 67) and to westbound Route 22/322.
But, PennDOT says, drivers heading west on Elmerton Avenue who want to turn right onto Cameron Street toward I-81 should be careful. Drivers accustomed to using the slip ramp to turn onto westbound Cameron Street — without having to regard traffic on Cameron, due to a concrete traffic island that helped "shield" the third lane to I-81 — will now find the traffic pattern has changed.
The traffic island has been modified to allow the third thru-lane on westbound Cameron Street, and drivers turning onto Cameron from Elmerton Avenue now have to be more alert to traffic as they merge onto Cameron, PennDOT says. There is still a Yield sign on the slip ramp, and because of the new traffic pattern, drivers need to slow down and observe the sign more than ever before.
Below is the new westbound thru-and-right-turn lane on Cameron Street unveiled on Monday at the intersection with Elmerton Avenue. Before Monday, this was an exclusive right-turn lane.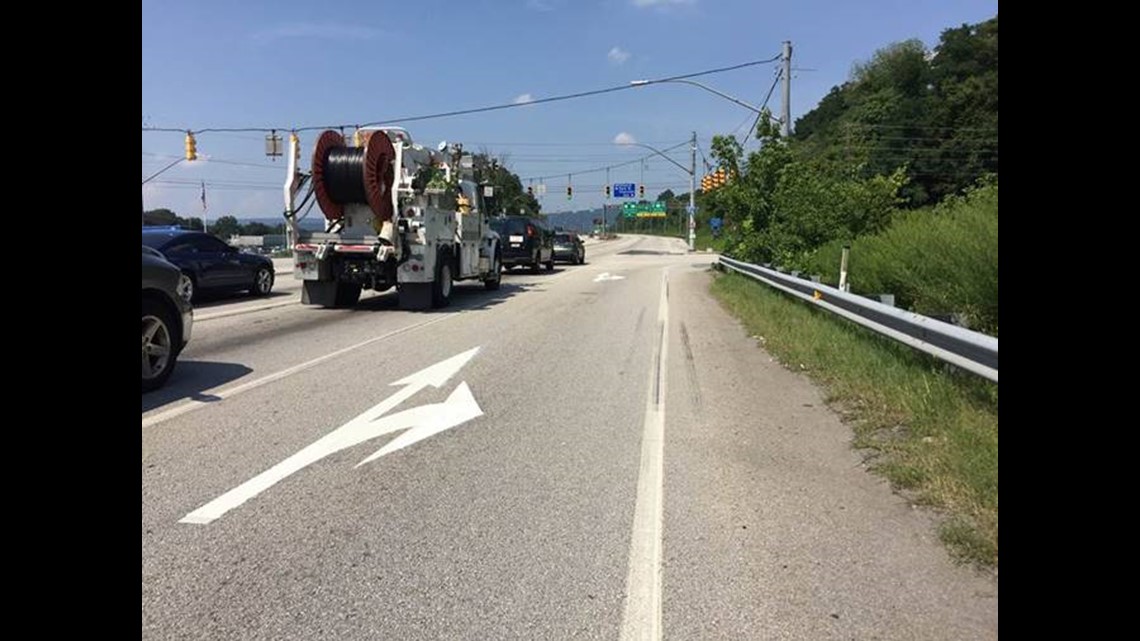 The white vehicle below is on the slip ramp from westbound Elmerton Avenue onto westbound Cameron Street. With the far right lane on westbound Cameron Street becoming a new thru-lane, motorists turning onto westbound Cameron Street need to heed the Yield sign and be more cautious entering traffic.