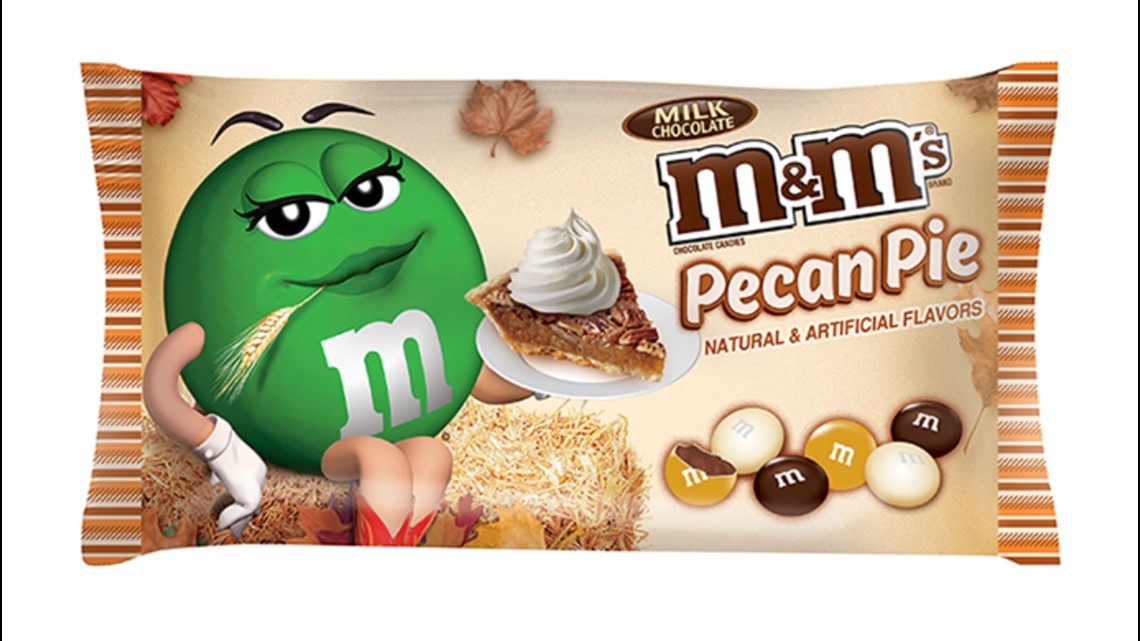 With the holiday season quickly approaching, it's time to prepare your stomach for fall flavors. This year, Mars is adding Pecan Pie M&Ms to their family of sweet treats.
The limited-edition M&Ms were first spotted on store shelves on Tuesday.
The 9.9 oz. bags have a suggested retail price of $2.98.