EASTON, PA — Easton police say they interrupted a woman having sex with a teenager at an Easton Cemetery May 6th.
The woman, 49-year-old Kelly Aldinger, was a temporary substitute at Easton Area High School, but her contract has since been terminated, according to her attorney.
The teenager is a 17-year-old boy, a junior at the school, according to court records.
Tuesday morning Aldinger was charged with institutional sexual assault and is being held on $50,000 bail pending a hearing scheduled for May 31.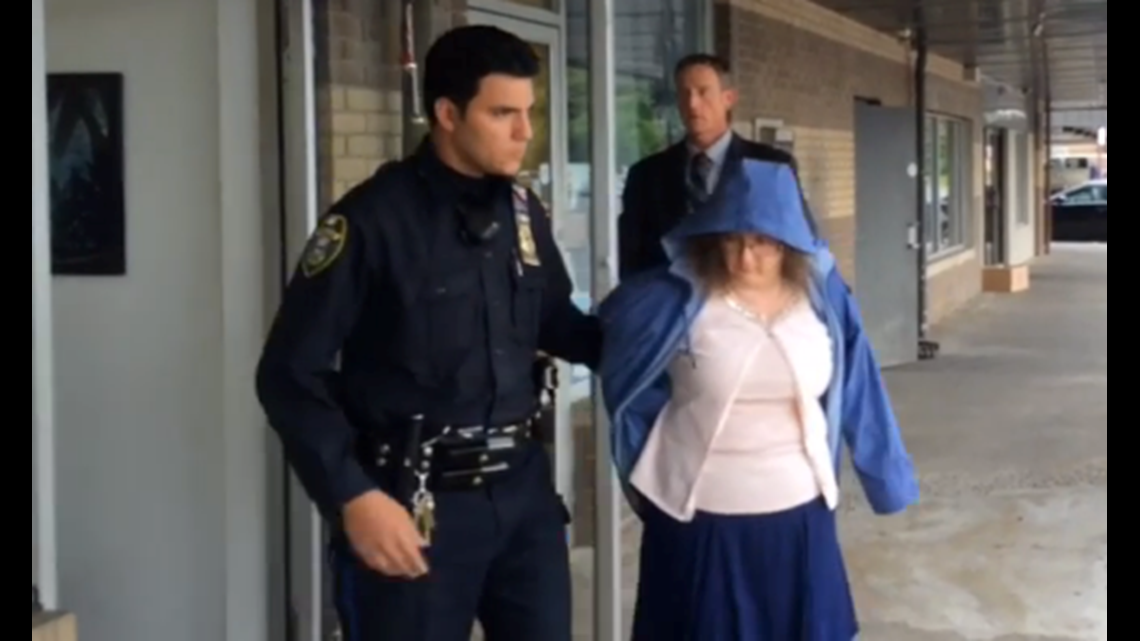 Aldinger and the teen were discovered in a car at the cemetery by an officer on patrol. According to court records, Aldinger admitted to being involved in a sexual relationship with the boy since 2015, when he was 16-years-old.
Aldinger is married, but admitted during her arraignment Tuesday morning that she had moved from her home that she shared with her husband and children, and is currently living with her parents.