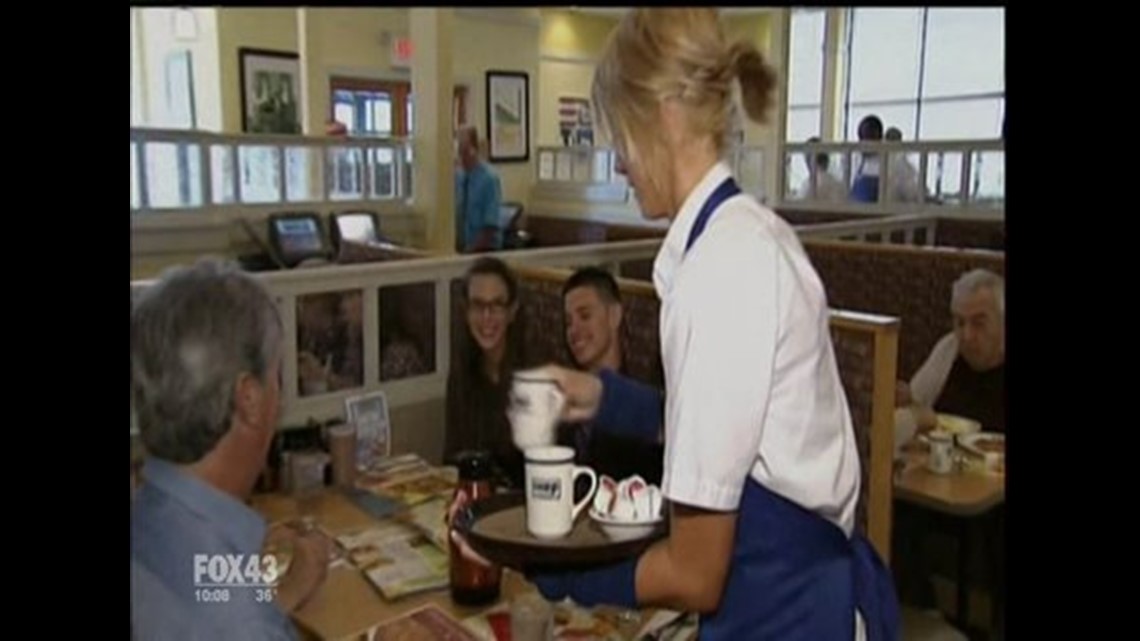 In legislative session today, state Sens. Daylin Leach (D-Montgomery/Delaware), and Mike Stack (D-Philadelphia) introduced legislation, S.B. 1317, a bill that would end the allowance of a sub-minimum wage for employees who receive tips and raise the overall minimum wage to $12 an hour.
"The tipped minimum wage hasn't changed in 23 years and allows business owners to take advantage of low-wage, disproportionately female workers even demanding they do un-tipped work like dish washing and cleaning bathrooms for $2.83 an hour," Leach said. "Pennsylvania's economy will grow as over 1 million workers in PA would see their wages rise if we pass this bill. Twenty years of research has shown that in states that have increased the minimum wage, small businesses had lower turnover and increased productivity."
In calling for a $12-an-hour minimum wage, Stack said defenders of poverty wages have been putting an impossible burden on working families for too long.
"Adjusting the minimum wage to account for inflation prevents working families from being trapped in poverty and reduces dependence on public assistance," Stack said. Fair wages for a day's work is fundamental to achieving the American dream and generating self-determination and independence."
The bill would index the minimum wage to inflation each year. Currently 11 states index the minimum wage to inflation, the senators noted.
Since most minimum wage earners and restaurant servers are women, advocates say poverty wages exacerbate the gender pay gap.
"In Pennsylvania, nearly two-thirds of minimum wage workers and workers in tipped occupations are women, said Wendy Voet, executive director of WOMEN'S WAY. "In order to move the needle on women's status as a whole, and to support the economic success of our communities, we need to support policies and programs to enhance women's economic security."
Current Pennsylvania law allows for a tip credit that permits employers to use tips against all but $2.83 of the current $7.25 minimum wage. The federal minimum wage for tipped workers is $2.13, and has not changed for more than 20 years.
Seven states with some of the country's highest minimum wages don't allow the tip credit, the senators noted.