YORK TOWNSHIP, PA — Harry and Adrienne Tassou from Olivia's Authentic Mediterranean Cuisine in Gettysburg stopped by the Fox43 Kitchen on Tuesday.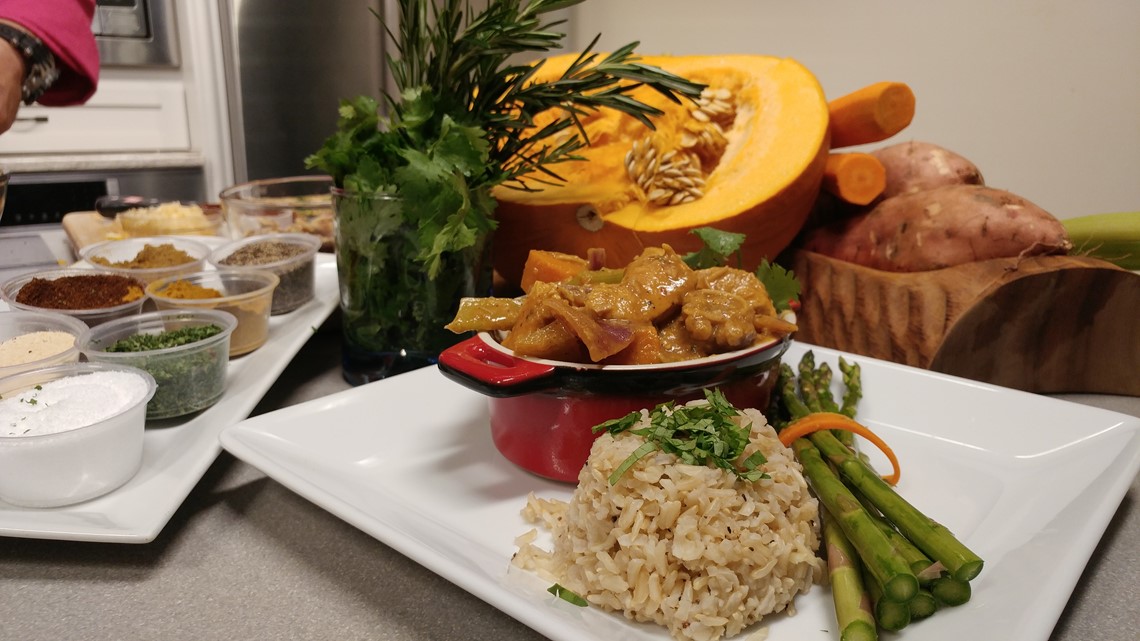 Roasted Pumpkin & Chicken Curry
Garnished w fresh cilantro & lime all served over brown Basmati Rice
1lb boneless chicken breast cut into cubes
2 cups sweet yams peeled & cubed
3 cups fresh pumpkin cubed
1 med carrot peeled and cubed
2 celery stalks - coarsely chopped
1 small onion - coarsely chopped
4 oz walnuts crushed
1 cup chicken broth
2 oz apple butter
2 tbsp shredded coconut
6oz coconut milk
2 oz toasted sesame oil
1/2 tsp kosher salt
3 tbsp fresh cilantro chopped
1/2 tsp curry powder
1/4 tsp cumin
1/2 tsp black pepper
1/2 tsp chopped garlic
Pinch - black pepper
1/2 tsp chipotle peppers - puréed
1 tsp dried parsley
Preheat oven to 400*F.  Place the chopped pumpkin, yams, carrots,onions, & celery on a sheet pan lined w parchment paper. Drizzle w the Toasted sesame oil, & sprinkle w salt & pepper.  Roast in the oven until fork tender, approx 25-35mins.  Remove from oven and then purée in the blender or food processor.
On med high heat, bring  the chicken stock & walnuts to a boil.  Add the cut chicken breast.  Cook until chicken reaches an internal temperature of 140*F.  Add purée.  Add seasonings, apples butter, & coconut.  Let simmer on med-low heat until sauce thickens and chicken is an internal temperature of 155*F.  Serve over rice and sprinkle w freshly chopped cilantro.  Enjoy!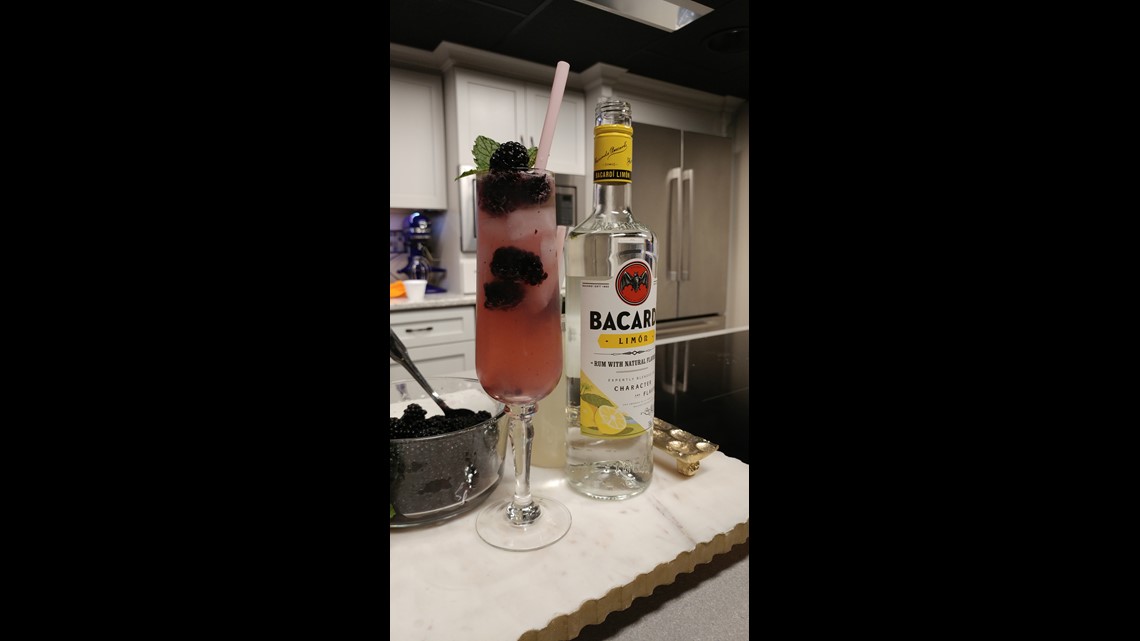 Blackberry spiked lemonade
Bacardi limón
Blackberry syrup
Fresh blackberries
Fresh mint garnish
Fill glass w ice. Add Bacardi, blackberry syrup, fresh blackberries & lemonade. Shake. Top w a few blackberries & garnish w fresh mint.  Cheers!