EAST EARL TOWNSHIP, Lancaster County -- UPDATE: No one was injured in Tuesday's fire at the Earl Township Warehouse, known as 'Dutch Transport,' according to fire officials.
The fire broke out toward the front side of the building, which is used as a mechanical shop where cars and trucks are worked on. That side is a total loss.
Two employees were inside when the building caught fire. They were able to get out safely.
Though, two firefighters had issues with the heat. Officials say they were checked out by EMS and are doing OK.
"These are typical metal buildings so when you have a fire inside it's basically inside your oven, it's hard to get at," Garden Spot Fire Rescue Chief Darryl Keiser said. "Also, it's hot ... the fire gets extremely intense before it breaks out of the building."
A cause of the fire has not yet been determined.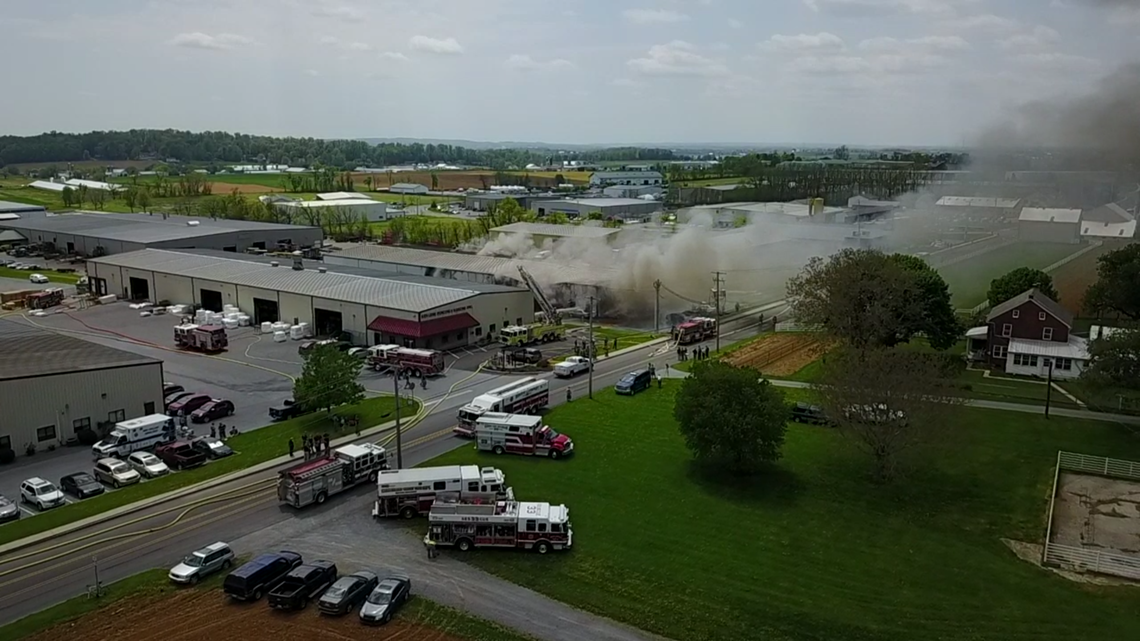 Previously: Emergency crews are on the scene of a fire in an industrial area near New Holland, Lancaster County.
The fire is located at Orlan Road, according to Garden Spot Fire and Rescue.
It was first reported shortly after noon.