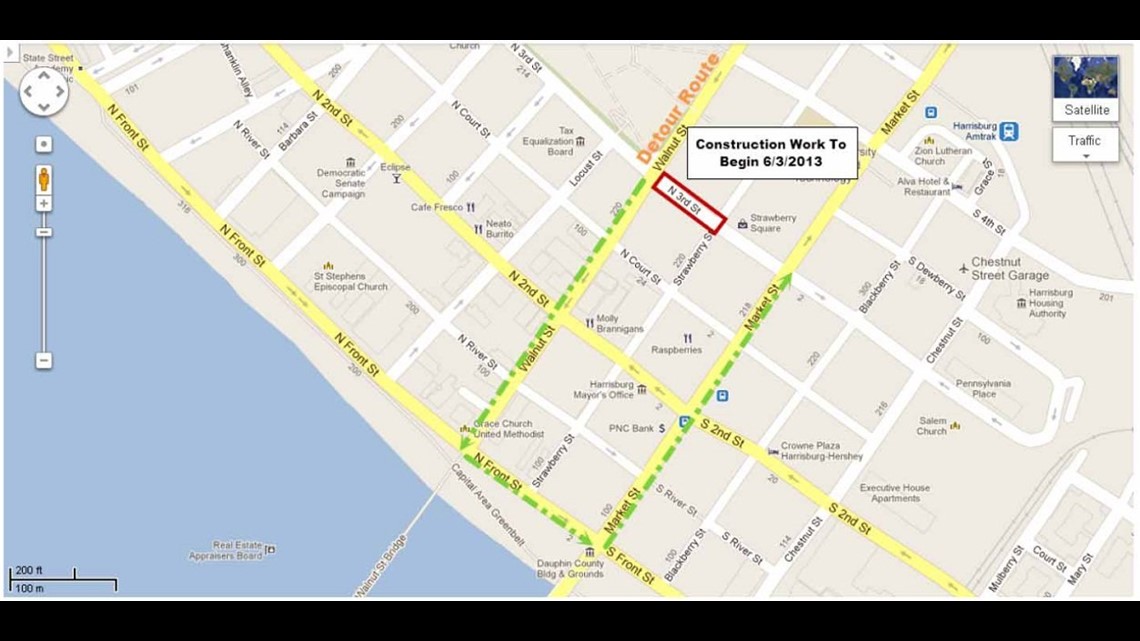 UGI will be replacing underground gas mains and services next week on 3rd Street, between Strawberry and Forster Streets. The work will occur overnight, between the hours of 6pm and 6am until completion. STRAWBERRY ST
The detour will take motorists right on Walnut Street to Front Street, then left on Front to Market Street, left on Market, back to 3rd Street. This is the first phase of UGI's 3rd Street gas main replacement project. Work will continue north, block by block. All work is scheduled for night time hours.
The city says the street will not be closed during any downtown city events.
All work is scheduled to be completed by the end of September.
If you have any questions regarding this street closure please call the City Engineer at 717-255-3091 or contact UGI directly at 717-255-1457.