BROOKLYN, New York — A pizza shop in Brooklyn, New York is offering a safer alternative to the dangerous "Tide Pods" Challenge, and it's actually edible!
The new menu item is called "PIEd Pods" Vinnie's Pizzeria is now offering the selection, which is pizza rolls stuffed with cheese and pepperoni. They are topped with dyed cheese to look just like the laundry detergent pods.
Vinnie's says the restaurant created the safe treats because they're concerned about the dangerous "Tide Pods" challenge trend, where teenagers eat Tide laundry gel pods and post it on social media.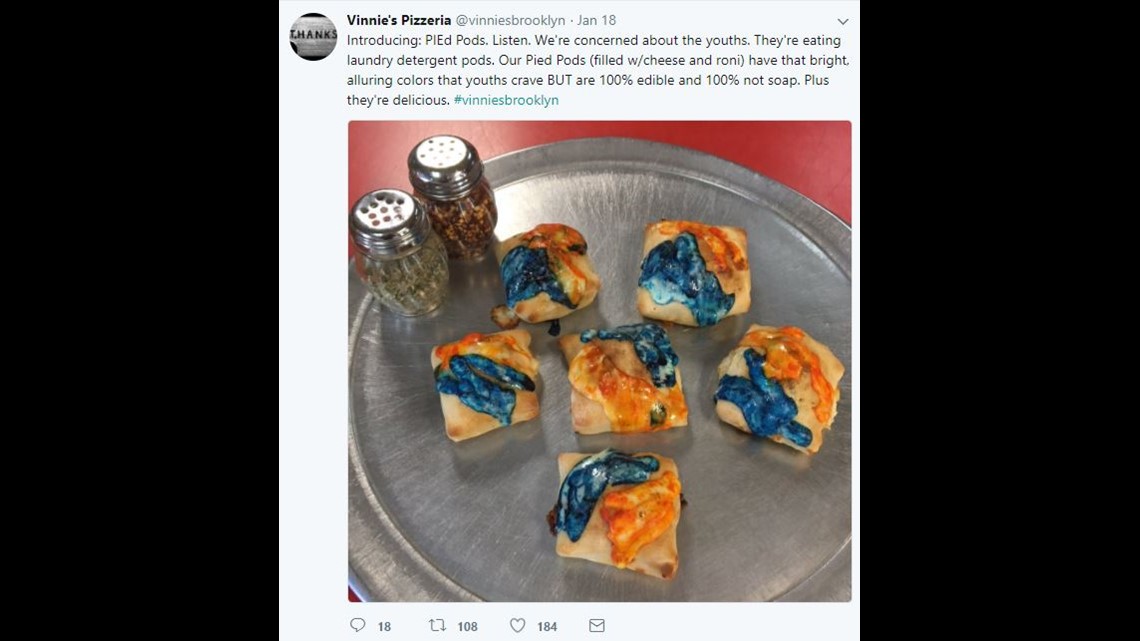 The American Association of Poison Control Centers has reported 86-cases of detergent related poisoning so far this year, as compared to 53-cases in all of 2017.