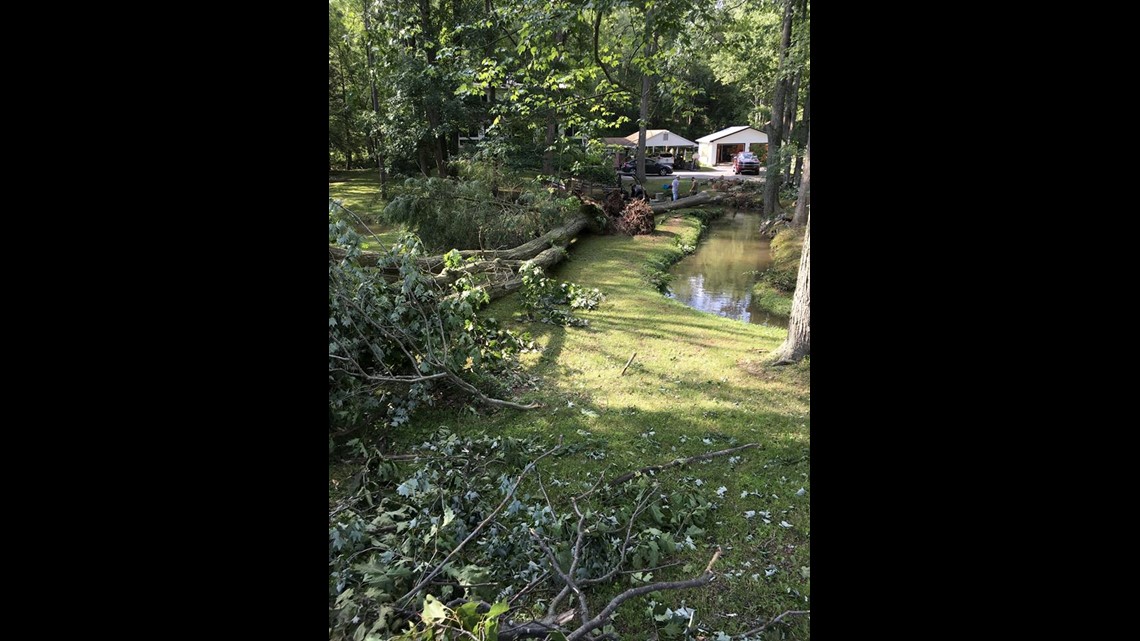 WEST HANOVER TOWNSHIP, DAUPHIN COUNTY, Pa — The National Weather Service (NWS) has confirmed an EF1 tornado touched down in Dauphin County early Thursday morning.
NWS preliminary survey results says the tornado occurred around 12:45 a.m. on Thursday, and reached peak wind speeds of 100 mph.
The tornado path stretched about 1.6 miles in Piketown, West Hanover Township.