JACKSON TOWNSHIP, Pa. – 30-year-old Regina Louise Lester, of Thomasville, was arraigned in York Hospital on charges of Criminal Homicide, Endangering Welfare of Children and Terroristic Threats in the death of her three year old daughter.
According to court documents at about 6:06 p.m. Wednesday, Northern York County Regional Police were contacted by a female neighbor of Lester's in Chesapeake Estates, a mobile home park in Jackson Township.
When police arrived on the scene they were met by another neighbor, Andrew Day, who told officers, one of Lester's young sons had frantically banged on his door crying that his mother was trying to kill his 3-year-old sister.  Day ran next door and found Lester, naked in the front yard hugging a tree. He said that he heard Lester say, "I'm sorry. I didn't mean it. You understand I had to get the darkness out her. I'm sorry."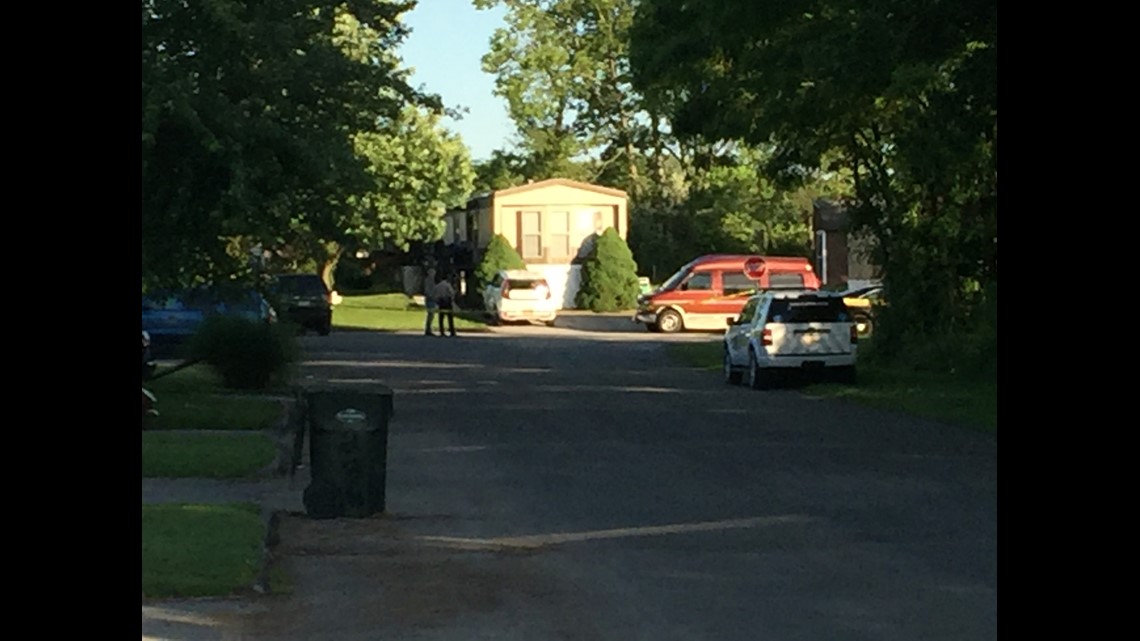 The two neighbors then ran into Lester's trailer and found the 3-year-old unresponsive with vomit coming from her mouth, on the floor in the living area. The female neighbor still on the phone with 911, attempted to perform CPR.  While her neighbors were attempting to help her child, she ran to another neighbor's trailer and began banging on the door saying, "I need to kill your kids." That neighbor along with Day, restrained Lester until police arrived on the scene.
Lester's daughter was transported to York Hospital by ambulance where she was pronounced dead at 7 p.m. by the attending physician.  The child has been identified as Isabel Rose Godfrey. Her death has been ruled suspicious. An autopsy is scheduled for Friday morning to determine the exact cause of her death.
Lester was also transported to York Hospital. During arraignment at the hospital, Lester said, "We need to protect everyone from her and the darkness"