SHIPPENSBURG, Pa. -- Ralph Keeseman, known only as "Ralph" or "Ralphie," is a well-known Shippensburg resident with special needs. He wears his Steelers gear everyday and walks up and down King Street, but friends say he's often bullied by strangers on the street.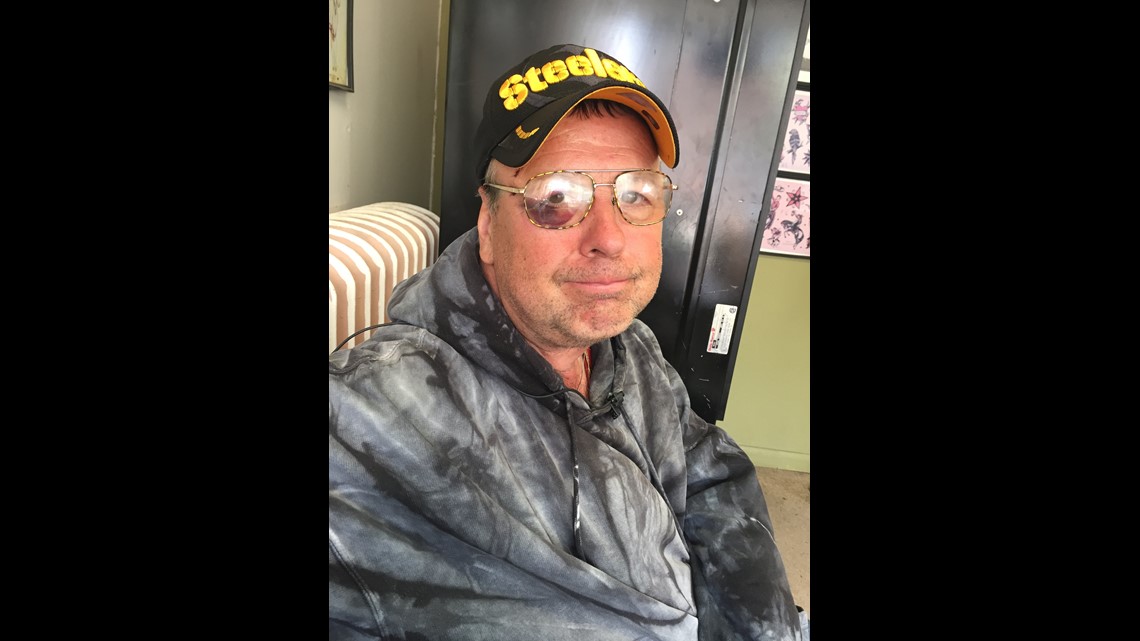 Michael Collins of Guerilla Tattoo has known Ralph for 8 years; Ralph comes into the store every day, along with several other businesses he visits.
"He loves his team, he loves Elvis Presley, and you can't say anything bad about either of them," says Collins, who says Ralph is known for kind gestures.
Ralph hands out cards on holidays and waves at people in cars.
"People pick on him a lot, so I think sometimes he's yelling because he's mad, but I see him getting bullied a lot," Collins says. "People just ride by and yell stuff about the Steelers and stuff, and I don't get it. But it happens almost every day."
On Saturday night, Ralph was returning home from the Hot Point Inn bar on Earl Street at about midnight, when a man started harassing him about the Steelers. He punched Ralph in the face.
"He said he hated the Steelers so bad, he's a college kid," says Ralph, who has a black eye.
Ralph was able to hit him with his Steelers umbrella and call the police at a nearby gas station.
He says the state trooper who responded was a Steelers fan.
"I called the police, state police is mad, because he's a Steelers fan too and he's very mad," Ralph says of the trooper.
As a result, friends who work at the local businesses he frequents set up a GoFundMe page so that he can go see a Steelers game in person for the first time. They've far surpassed their $400 goal and say any extra money will go to Ralph.
"No one, even if they didn't have special needs or anything, deserves to get punched in the face, especially over a football team he likes," says Collins.
If you have any information about the attack contact State Police in Carlisle.
Despite what happened, Ralph says he isn't angry, but thankful.
"I love the whole town," he says. "Too many people love me, that's all I have to say."