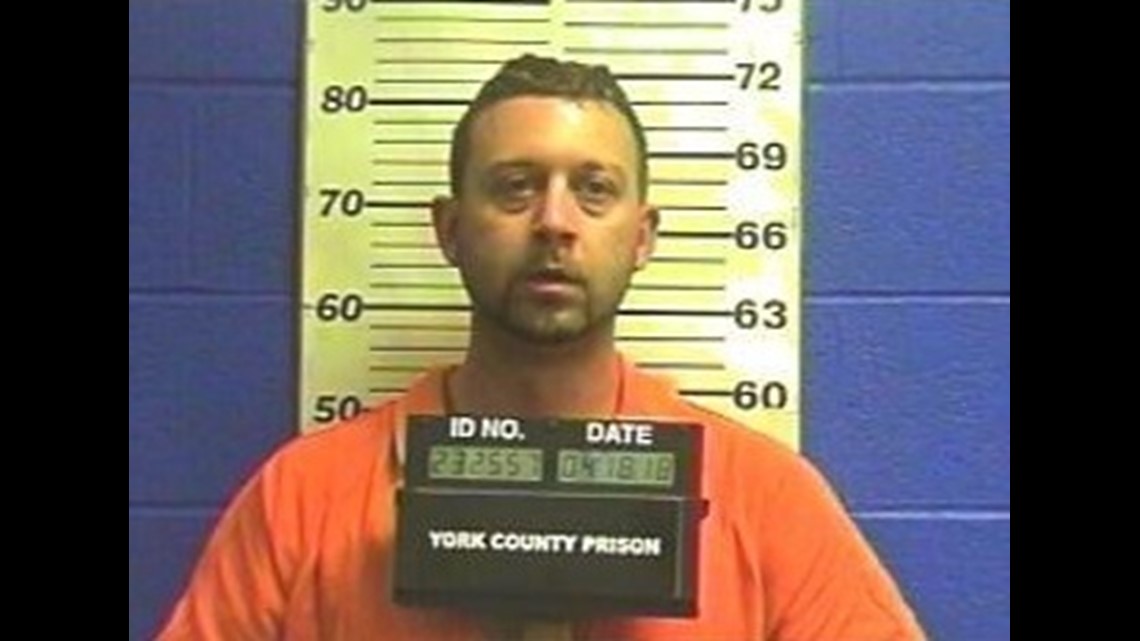 YORK COUNTY, Pa.– An arrest has been made in the Lower Chanceford Township homicide from earlier this week.
Lleland Wade, 32, is facing homicide charges.
On April 16 around 7:00 a.m., police were dispatched to the area of Bare Road and Furnace Road around 7 a.m. for a reported male subject in cardiac arrest.
The victim was later identified as Aaron Wollman, of Denver, and his death was ruled as a homicide after suffering gun shots, according to the latest report from the York County Coroner's Office.
Police found a ZTE cellphone on Wollman and a search warrant was obtained to search the contents of the phone, according to the criminal complaint.
The results of the device analysis showed that the phone was in communication with other devices during the late night hours of April 15 and into the early morning hours of April 16.
Text messages were observed during that time frame that referenced a possible drug transaction with a contact listed as "Lleland."
Police interviewed known associates of Wollman who confirmed that Wade was also an associate of Wollman's.
They also found recent surveillance footage of Wollman and Wade at a gun shop in Mechanicsburg together after Wollman was rejected from purchasing a firearm.
On April 17 around 4:15 p.m., police interviewed a witness who told police that he was with Wade that morning in Wade's silver Dodge Caliber.
While traveling in the vehicle, Wade told the witness that he had to get rid of a black handgun because he had killed "Aaron" with it. Wade tried to get the witness to take the gun, but the witness refused.
The witness told police that Wade was staying at the Days Inn in East Lampeter Township off of Route 896.
In subsequent interviews with other associates of Wade and Wollman, police learned that Wade and Wollman were together during late night hours of April 15. Wade allegedly told that associate that he drove Wollman from Lancaster into York County near Wrightsville.
Another associate told police that Wade had told her that Wollman had stolen money from Wade during the days prior to the incident.
An arrest warrant was issued for Wade, who was previously from Richton, Mississippi but currently has no fixed address.
Investigators were able to track Wade to a hotel room at the Days Inn on Eastbrook Road in East Lampeter Township, Lancaster County.
After evacuating the hotel and forming a perimeter, police found Wade alone in a hotel room and took him into custody.
The investigation is ongoing and if anyone has information on the incident, they are asked to contact Pennsylvania State police at York at 717-428-1011.