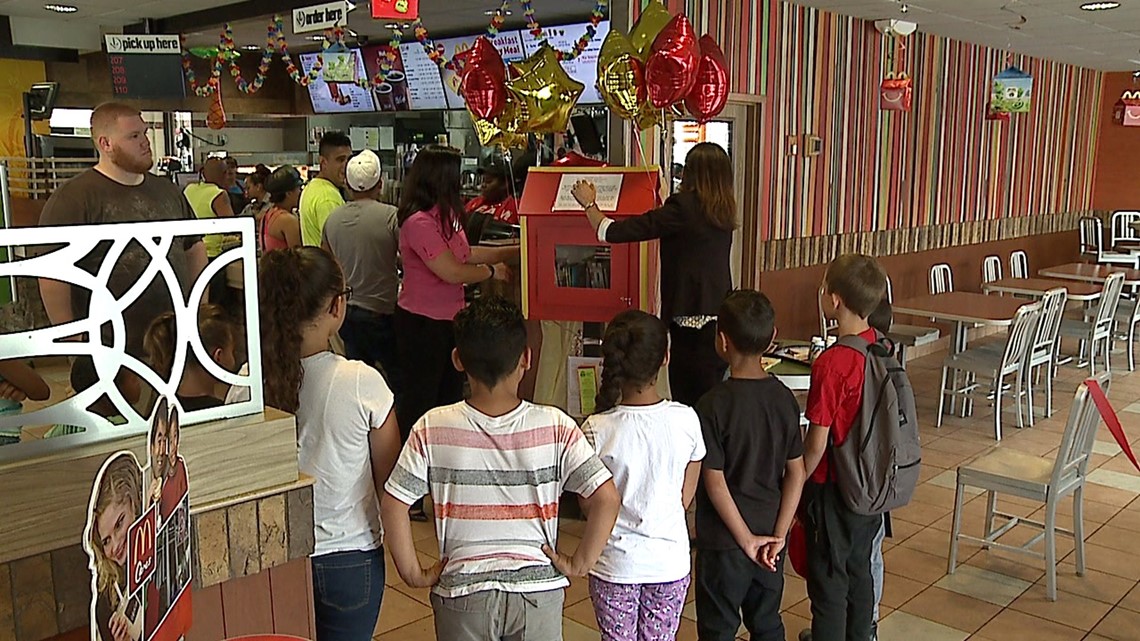 LANCASTER, Pa. – Inside the King Street McDonald's in Lancaster meals are becoming happier. The restaurant owner, Michelle Suarez Costello, decided to build a little library filled with free books. People can drop off books, share books or borrow books.
"Kids come here and don't always have access to books at their homes so, I hope by having the little library at a place where they frequent they will now be able to read books on a daily basis," said Suarez Costello.
"We're really committed to literacy and encouraging people to read and making books available where the people are is a great way to get them started," said Heather Sharpe,  Lancaster Public Library.
Soon Suarez Costello plans to add little libraries in three other McDonald's in Lancaster County.