LANCASTER, Pa. – Police checking out a suspicious car leads to the arrest of a Lancaster City man for possession of a stolen hand gun. At about 2:16 pm Monday afternoon, officers assigned to the bureaus Selective Enforcement Unit (SEU) assisted by a Street Operations Group (SOG) detail and a patrol K-9 officer conducted a welfare check on several occupants of a car  in the 800 block of Fourth Street. It had been parked, idling for over twenty minutes with no movement into or out of the vehicle.
Police made contact with 18 year old Tyree Rocha, who was seated in the drivers seat of the car. Rocha, of the 900 block of S. Parkside Lane, was found to have a concealed firearm on his person. The firearm, a .40 caliber Smith and Wesson semi-automatic, had been reported stolen from a burglary out of Spring Garden Township, York County in 2015.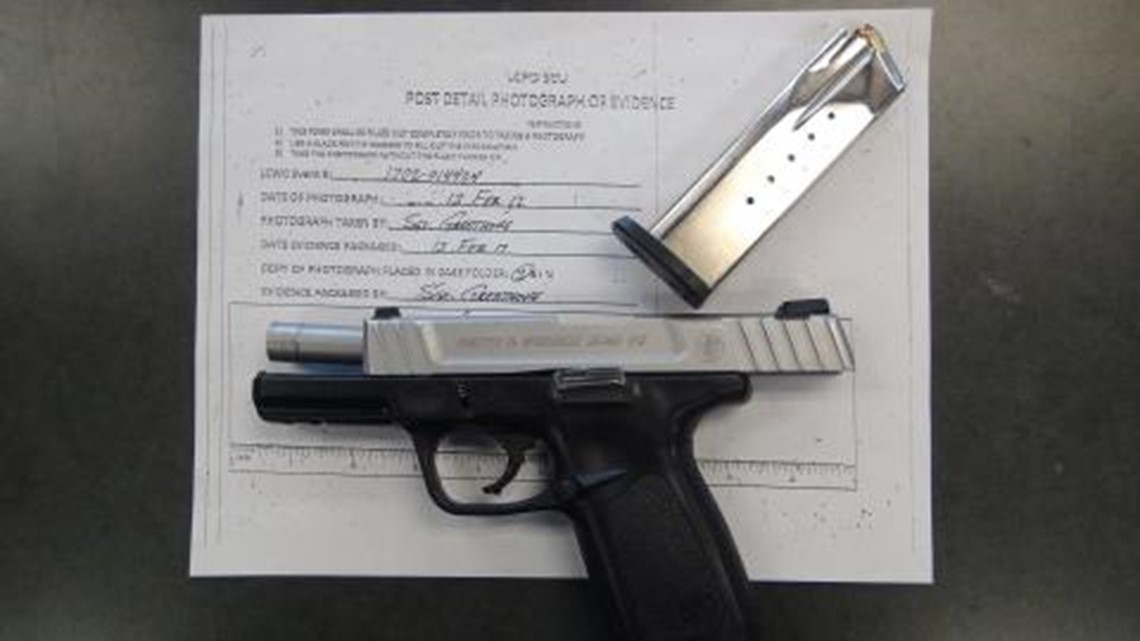 Rocha was transported to the Lancaster County Prison where he was arraigned and held in lieu of $100,000 bail.