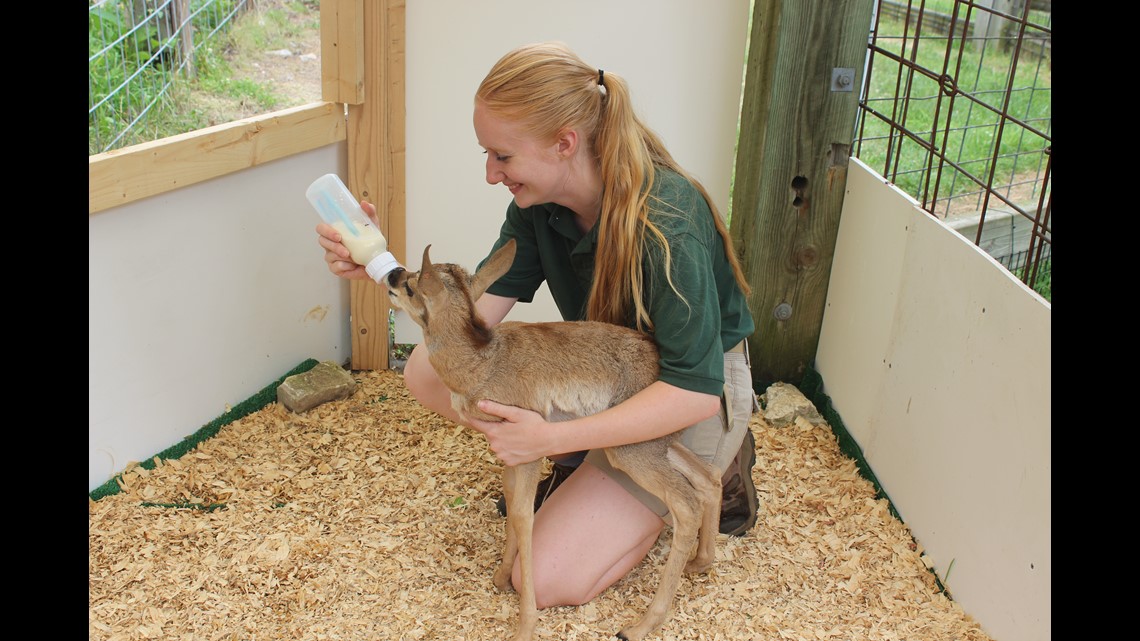 HERSHEY — Hersheypark's ZooAmerica officially welcomed four more members of its pronghorn herd this week. Four fawns have been born in the zoo this month.
Jadon and Jaron joined the herd on June 1, ZooAmerica said in a press release. Two more fawns — Jerry and Georgia — arrived on June 15.
The fawns are now with their parents on exhibit.
The pronghorn is a species of mammal indigenous to western and central North America, ZooAmerica says. It is often known as the American antelope, though it is not a member of the antelope family. The pronghorn's closest living relatives are actually the giraffe and the okapi.
ZooAmerica has seven pronghorn in its herd. The four fawns are the offspring of the male, Buddy, and females Izzy and Sage.
The new arrivals will be bottle-fed until they are about three months old, ZooAmerica said.