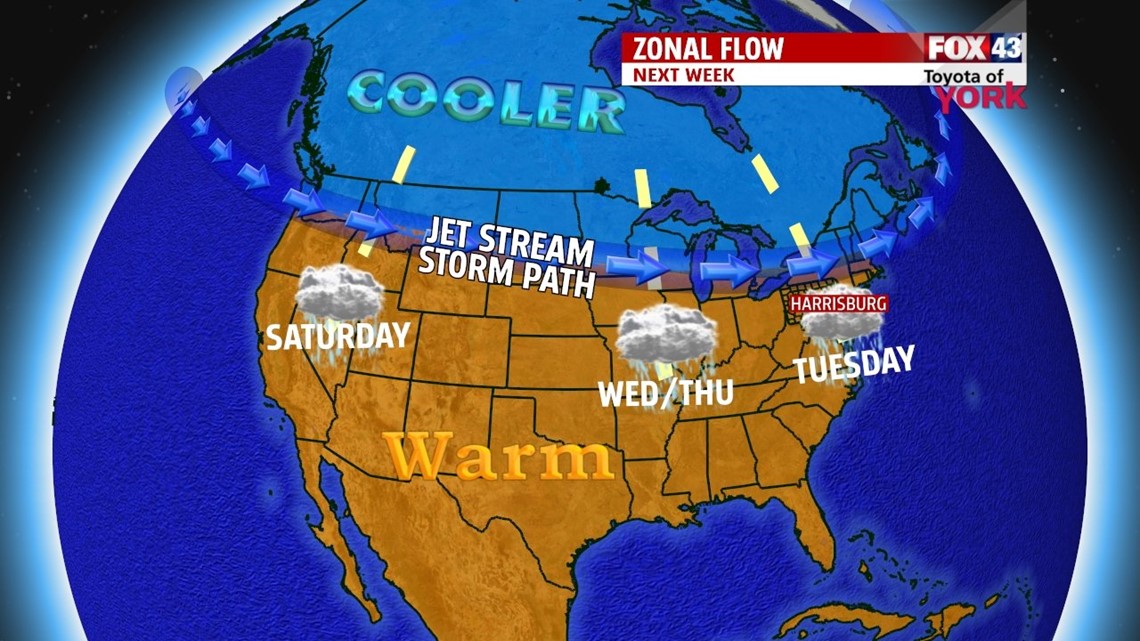 OVERNIGHT: Skies will become overcast as clouds continue to stream in. There is a slight chance of a shower or thunderstorm; lows will be mild in the low 60s.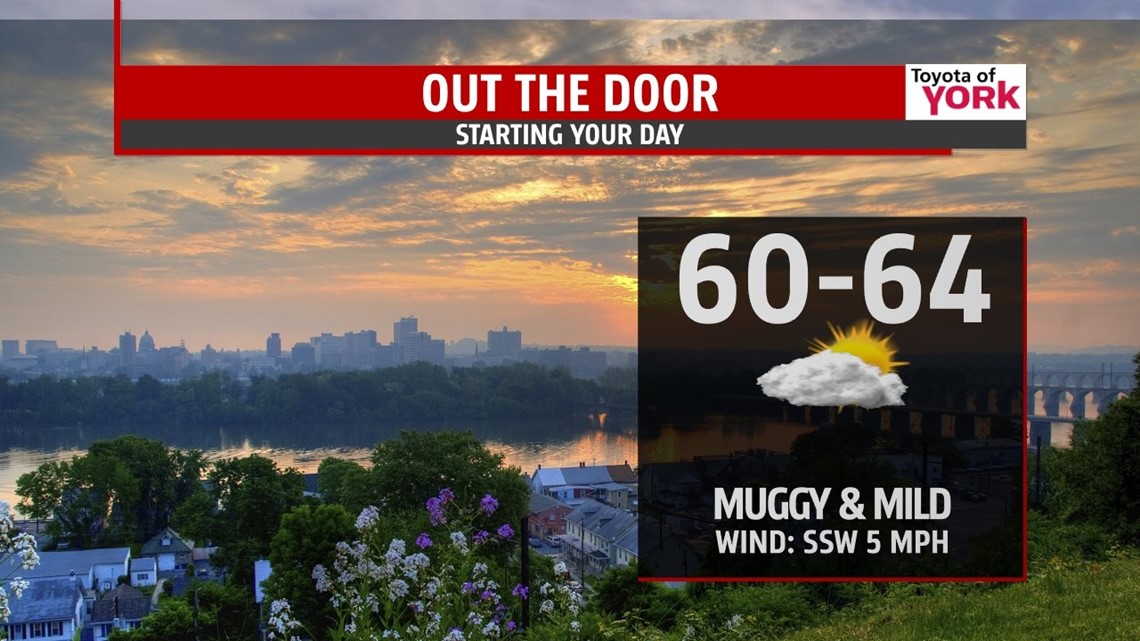 TOMORROW:  With south-southwesterly winds persisting, more moisture arrives and we'll start to feel the humidity more. Cold front continues in our direction from the Ohio Valley and will help to trigger showers and storms. Highs will be warm in the low to mid 80s.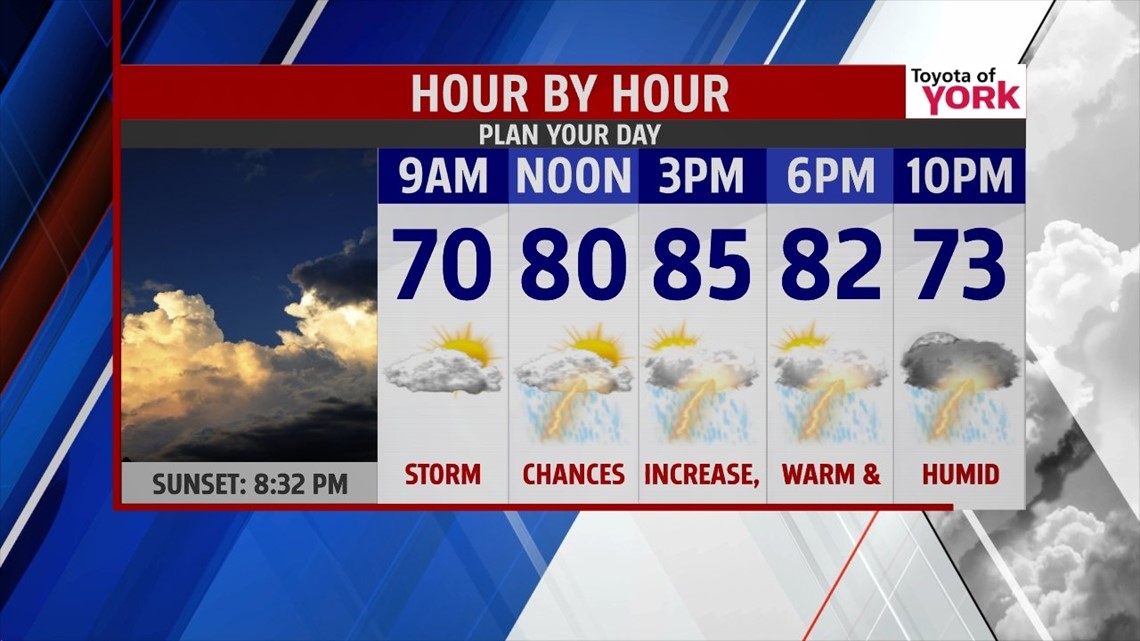 OUTLOOK:  Showers and storms may linger into the early morning hours on Wednesday but the front, as of now, looks to stall just south of the Maryland/PA line. A wave of low pressure develops along it and pulls it back to the north late Wednesday night bringing the threat for showers and storms once again. Showers and storms will continue on Thursday as a strong piece of upper level energy rotates in and may contribute to strong to severe storms. Storm Prediction Center will keep us posted but may have us positioned in a slight risk for severe storms. Main threat and or concern will be damaging winds and large hail. Feeling muggy and warm in the low 80s for Wednesday but falling back a few degrees to the upper 70s to near 80 for Thursday. Friday and the start of the weekend are looking dry right now but it is possible with the pattern to see the storm threat right through Friday. Temperatures look to end the week close to seasonal averages in the upper 70s Friday to low 80s Saturday.
MaryEllen Pann, Chief Meteorologist
Like me on Facebook: maryellenpannfox43
Follow me on Twitter: @MaryEllenFox43