Showers and thunderstorms may fire up this evening. Be prepared for gusty winds and small hail along with heavy rain.  Threat will continue until around 9pm.  Temperatures will be warm and fall back to the mid 70s.  Areas of fog will develop overnight once again and could be dense for a few hours during the morning commute.  Once the sun rises it will burn off quickly leading to a hot and humid day.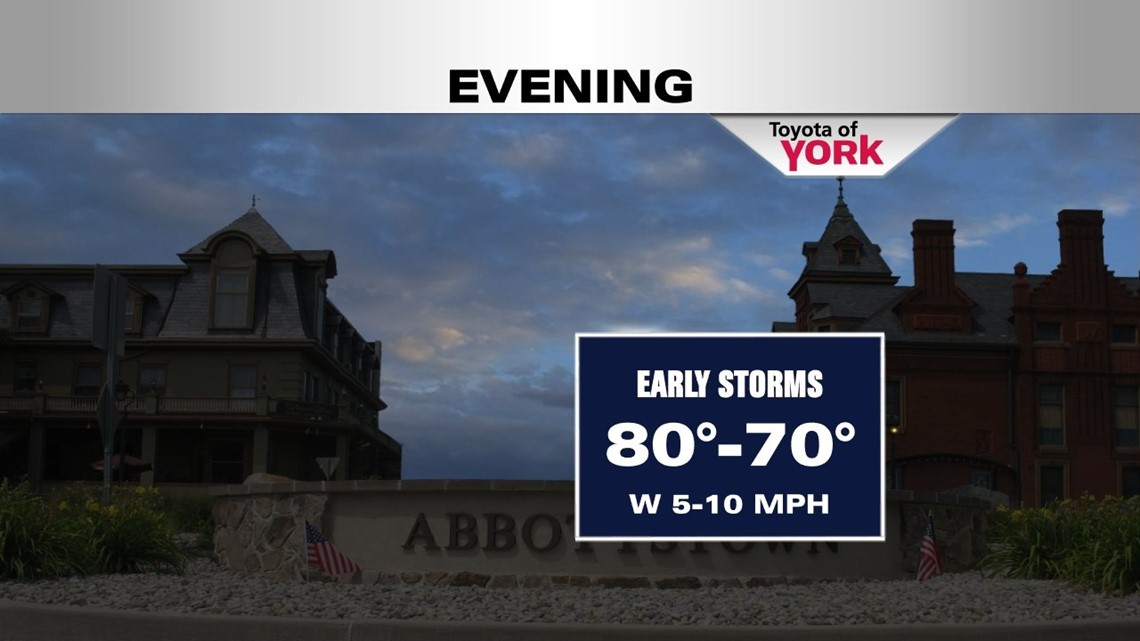 AIR QUALITY ALERT TOMORROW!
A CODE ORANGE Air quality alert in effect for the entire day tomorrow as ground-level ozone and fine particles will be elevated and may cause problems for those with respiratory problems.  Limit outdoor strenuous activity and outdoor exercise.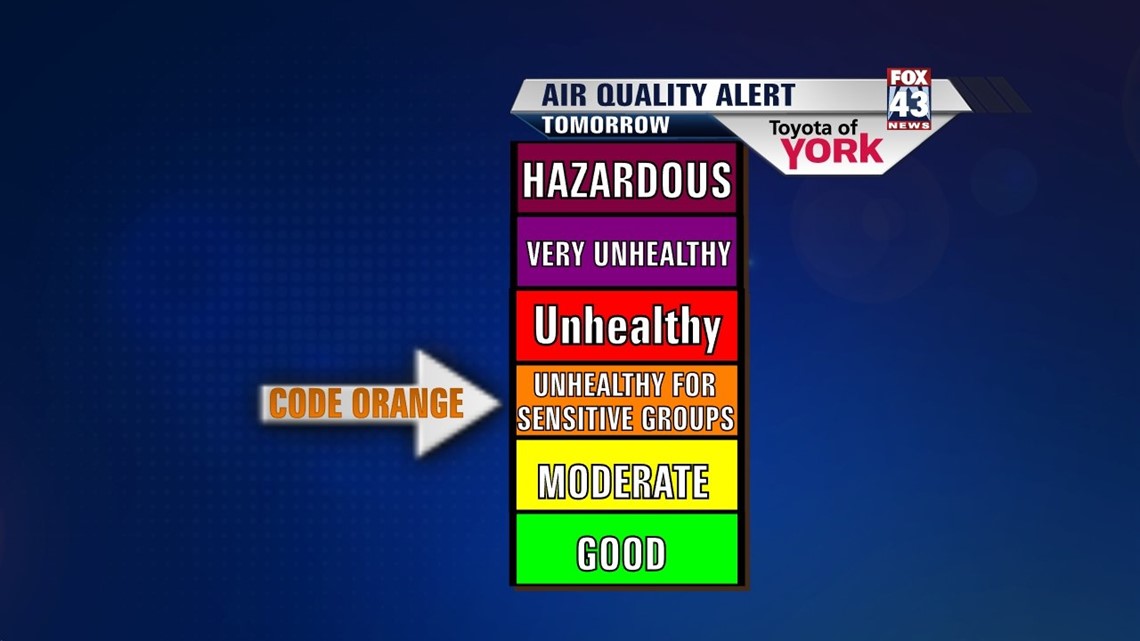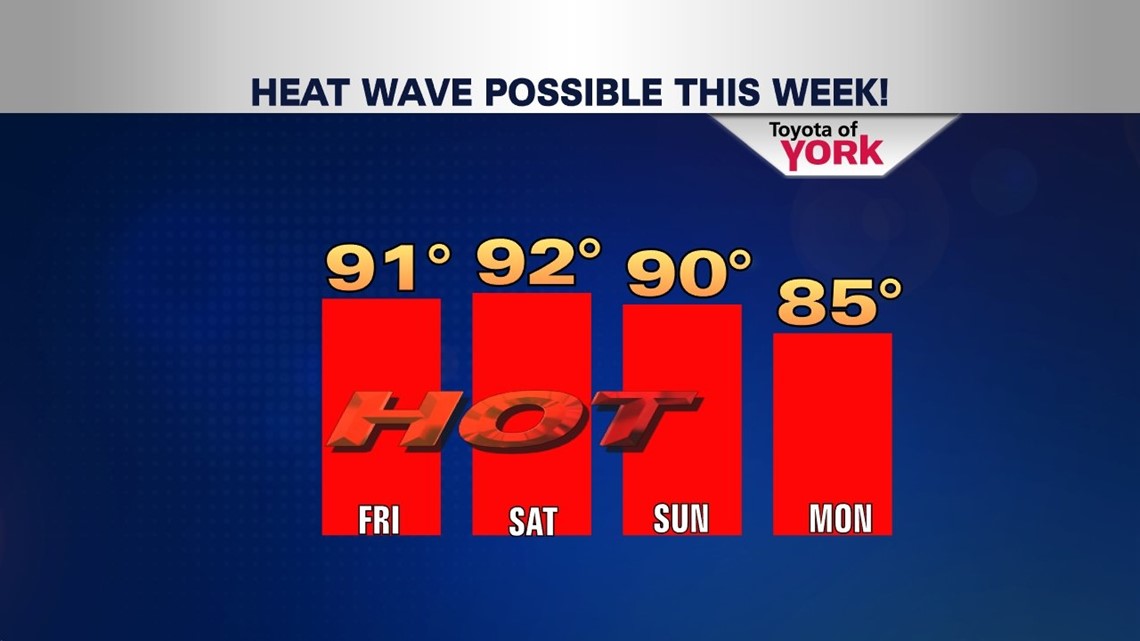 FIRST HEAT WAVE OF THE SEASON?
Thankfully the pools are open.  We'll need to find relief in the water! We could see the first heat wave of the season.  This means 3 days or more of 90 degree temperatures.  A strong ridge of high pressure at the surface as well as in the upper levels really heats things up.  It looks to get hot with highs hitting the low 90s Thursday, Friday and Saturday before a cold front slides in Sunday, knocking temperatures down and bringing a return of showers and thunderstorms.  Models not agreeing on timing of front so we'll have to watch and see how things change in the next few days.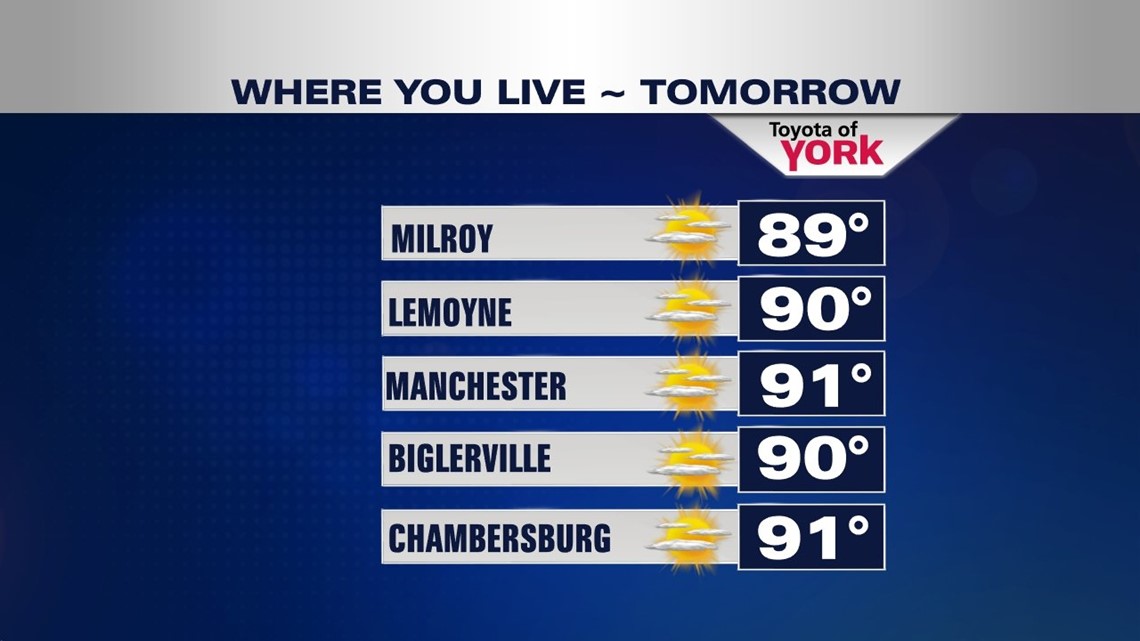 TRANSITION BACK TO THE 70s
A cold front arrives and the upper level ridge breaks down meaning temperatures will drop back to the mid 80s Sunday, eventually once the front passes Monday, they will drop to the 70s.  We will need the rain after a very dry spell.  Expect scattered showers and thunderstorms Sunday and Monday.  With the front to our south, Tuesday and Wednesday will be more comfortable under mostly sunny skies and highs in the mid 70s.
MaryEllen Pann, Chief Meteorologist
Like me on Facebook: maryellenpannfox43
Follow me on Twitter:  @MaryEllenFox43