HARRISBURG (WPMT) — Harrisburg is about to shine bright, and it needs your help to pick out its latest fashion accessory.
Thanks to a $500,000 grant last October, the city plans to install new LED street lights throughout Harrisburg. The project will upgrade approximately 4,250 of the city's 6,100 light posts, and will cost Harrisburg around $3 million, money the city expects to make up thanks to energy saving features in the new LED lights.
"This is a no-brainer when it comes to infrastructure projects for the city," Harrisburg Mayor Eric Papenfuse said. "This project can pay for itself." All LED lights will use the same amount of wattage the current yellow street lights use — 250 watts — but will use half of its energy. The city estimates being able to save up to 50 percent on its electric bill.
City officials are currently deciding between five different LED lights, all of which can be seen in different spots along Front Street between Division and Schuylkill streets in midtown Harrisburg. There are also sample lights along the Mulberry Street Bridge downtown. They are asking for the public's help in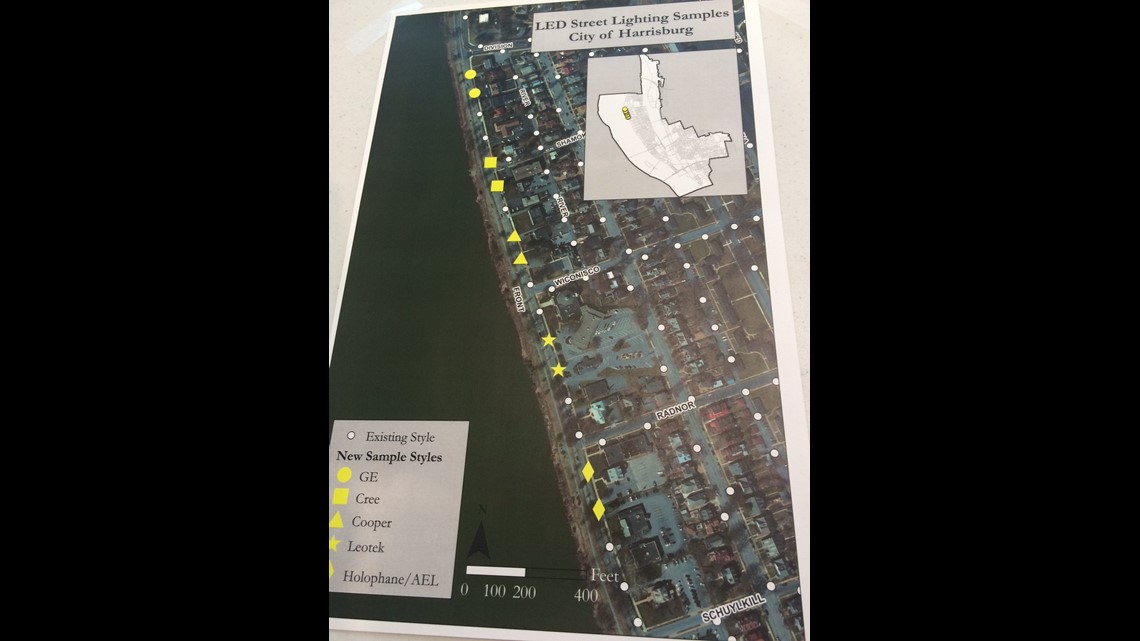 choosing which light fixture to install. City officials are urging the public to walk along Front Street at night to see the lights in action, or stop by City Hall to see samples. Surveys will be made available in person at City Hall or through the city's website, harrisburgpa.gov. City officials hope to have enough input to make a decision by the end of April. Installation will take place throughout the summer, with a proposed completion date by the end of 2015.
Mayor Papenfuse got his own first-hand look at the new light fixtures along Front Street on Sunday. There is a clear distinction, he says, between the old lights and new LEDs.
"You're walking in this yellow light, and all of a sudden, there's this bright, beautiful, clear white roadway," he said.
Harrisburg's new LED lights will not only save the city money in energy costs, but they hope it will help cut crime as well.
"These light fixtures give great face recognition," said Wayne Martin, the City of Harrisburg's engineer who is spearheading the light installation project. "Video cameras and imaging will also be a lot better with these new fixtures."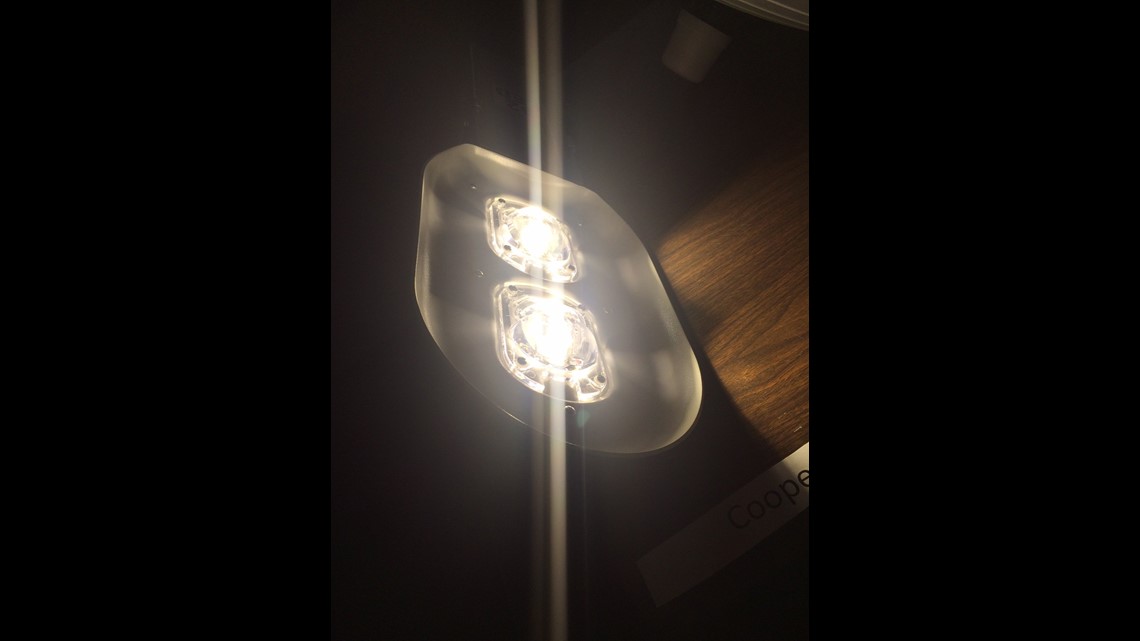 The city plans on putting many of the new lights in specific corridors, said Mayor Papenfuse, to increase safety in certain walking areas.
"The chief of police (Thomas Carter) is working closely with the engineers and consultants," Papenfuse said. "This is all a part of the strategy to brighten up the city."