LOWER PAXTON TWP., Pa. -- When Pope Francis makes his inaugural visit to the United States later this month, Bishop Ronald Gainer of the Harrisburg Diocese will be one of the fortunate few to get up close with the Holy Father.
"I just want to be able to look into his eyes and say something in gratitude on behalf of all the people in our diocese," he said.
Gainer was appointed Bishop of the Harrisburg Diocese by Pope Francis in 2014, but has never met the Pontiff. While there is no guarantee Gainer will be able to shake the Pope's hand when he visits Philadelphia for the World Meeting of Families on September 26 and 27, being a part of the historic occasion is enough.
"If I could, I'll use the word electrifying. It's energizing," Gainer said.
Between 1.5 and 2 million people are expected in Philadelphia for the Pope's visit. Crowds are expected to be so large, Papal mass will be held on the steps of the Philadelphia Art Museum overlooking the Benjamin Franklin Parkway. Approximately 1,700 people from Central Pennsylvania will be attending the weekend's festivities, Gainer says. The Diocese is sending 32 buses from 11 different locations. Gainer admits many of those people won't even get close enough to see Pope Francis, save for perhaps a passing glance of his famous "Pope-mobile".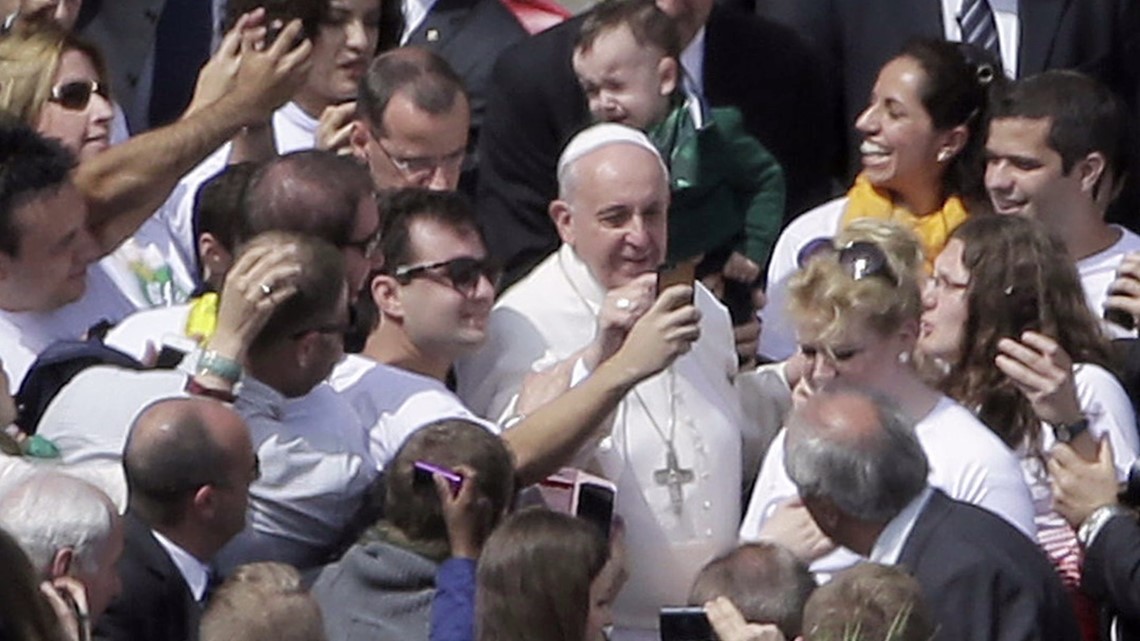 "He's truly focusing on Gospel values and bringing them to bear on the political, social, economic, and theological issues of our day," Gainer said. "He does not want to leave anyone feeling excluded."
Gainer, much like Pope Francis, reiterated a quicker marriage annulment does not mean the Church is forgiving the act of divorce. However, he admits there are many "misunderstandings" when it comes to divorce and church membership.
"Even though those who have re-married and are not able to share in Holy Communion are not barred from participation in the Church," Gainer said.
Those "misunderstandings" is one of many reasons why membership in the Catholic Church, nationally, has gone down. A Pew Survey released in May indicated the Church has lost three million members since 2007. Despite those numbers, Gainer says membership within the Harrisburg Diocese has leveled off in recent years.
His hope is a visit from Pope Francis to the City of Brotherly Love will lead to members of his congregation bringing their love for the Church back home.
"I hope they'll come back as ambassadors," Gainer said. "They just may find that spark of renewed interest, act on that, and return to participation in the Church."